Sussex/UCL research study is shortlisted for a THE Research Project of the Year award
By: Heather Stanley
Last updated: Monday, 11 October 2021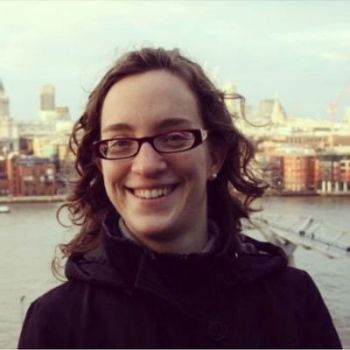 A research project led by Dr Laia Becares, Senior Lecturer in Applied Social Science, Department of Social Work and Social Care, and Dr Dylan Kneale, Principal Research Fellow at the EPPI-Centre, UCL Institute of Education, has been shortlisted for the "Oscars of higher education". The shortlist for the Times Higher Education Awards 2021 was announced on 9 September and included 78 institutions and teams across 20 categories. The nominees were selected from a record 600+ entries. The awards celebrate achievements during the 2019-20 academic year when the Covid-19 pandemic forced widespread campus shutdowns.
The Sussex/UCL "Queerantine Survey" set out to understand the impact of the coronavirus global pandemic on the wellbeing of the LGBTQ+ community – thought to be disproportionately affected. After decades of being invisible in health and social research, Becares and Kneale warned that there was limited evidence available on which to understand the increased risks of exposure to COVID-19 for the LGBTQ+ community.
The survey showed that more than two-thirds of LGBTQ+ people exhibited significant symptoms of depression during lockdown – younger LGBTQ+ people aged 18-24 reporting significantly poorer mental health than individuals in older age groups.
More than a quarter of respondents (26.1%) regularly felt that their difficulties were piling up so high they could not be overcome - with that fear particularly prevalent among younger people. Almost half (46.8%) of people responding felt they were unable to control the important things in life fairly often.
The results led the co-authors of the resultant study report to call on the UK Government to commit resources to support LGBTQ+ charities and services fundamental for wellbeing, as well as undergoing more extensive data collection around gender and sexuality in order to highlight areas of need within the LGBTQ+ community.
Dr Becares, Senior Lecturer in Applied Social Science at the University of Sussex, said:
"For some groups, such as the LGBTQ+ community, the lockdowns we experienced last years, and the uncertain future after restrictions were lifted, only served to exacerbate social and health inequalities that existed before the pandemic. The reality is that, at that moment, we did not know whether the inequalities faced by LGBTQ+ people had been exacerbated by the pandemic, and we were not able to know without further concerted data collection. Data collection on LGBTQ+ lives through national surveys has been woefully poor over recent years, and data on transgender people is almost entirely absent."
Dr Dylan Kneale, Principal Research Fellow at the EPPI-Centre, UCL Institute of Education, said:
"The pandemic is having a differential impact across groups, and is casting a light on exclusionary practices and prejudice that are ordinarily overlooked, or accepted as inexorable. For example, the omission of deaths in care homes until very recently from UK COVID-19 mortality statistics has been viewed as tantamount to ageism by some, and certainly indicative of the value we place on the lives of older people."
The awards will be presented for the first time at the Hilton London Metropole on 25 November.