Professor Mario Novelli honoured as BAICE President 2021/22
By: Heather Stanley
Last updated: Thursday, 7 October 2021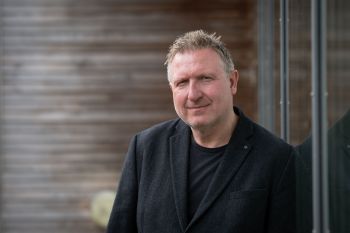 Mario Novelli, Professor of the Political Economy of Education, Centre for International Education (CIE), School of Education and Social Work, has been awarded the honour of serving as President of the British Association for International and Comparative Education (BAICE) 2021-2022.
The award letter states:
As this is the highest honour BAICE confers annually to a person in the field of international education, we follow a rigorous process of selection for this nomination. This year, we reflected upon various challenges our field has experienced in recently, such as COVID-19 and its impact on education of the people at margins; debates around decolonising education; growing authoritarianism and assaults on social movements; and cuts on education funding that has adversely impacted on millions of learners in low income/ conflict-affected contexts. There is also an emerging critique of unequal power relations and processes of knowledge production in North-South collaborations and partnerships. As your work focuses on politicization of education aid; education and violent conflicts; and the broad idea of learning and knowledge production, particularly looking at social movements and grassroots struggles for social justice, we believe that it would also be ideal for the conference theme of BAICE 2022 where we would like the CIE community to build solidarity around debates about equity, diversity and global social justice.
The award includes a £5000 grant to support the preparation of the Presidential Keynote Lecture at the BAICE 2022 Conference, in Edinburgh, which will be later published in the BAICE journal Compare: A Journal of Comparative and International Education.
Mario said:
"It is a really great honour to receive this award from BAICE, an association that I have had a long-lasting engagement with. I'm really looking forward to working with the Committee this year and ensuring the success of the conference."
See more details about the appointment from BAICE