Social science academics given prestigious national honour
By: Neil Vowles
Last updated: Friday, 26 March 2021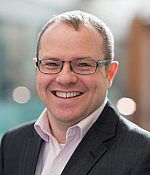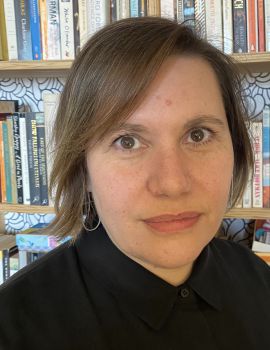 Two University of Sussex academics have been recognised for their outstanding work by the Academy of Social Sciences.
Professor Janet Boddy and Professor Benjamin Sovacool are among 51 eminent social scientists to be elected as new fellows with the academy.

They will join 1,400 leading professionals in the social sciences, including both academics and practitioners drawn from other sectors, recognised in this way.
The academy, which was founded in 1982, recognises individuals who have made a substantial contribution to wider social science, to policy or practice, going beyond the normal requirements of their position.

Nominees are elected only if it is clearly demonstrable that they merit the esteem of their peers for the excellence of their work and their championing of social science.
Janet Boddy is a Professor of Child, Youth & Family Studies in the Centre for Innovation and Research in Childhood and Youth (CIRCY). Her research focuses on family lives and services that impact on children and families, while she also has a long-standing interest in research ethics and governance.

She said: "It is a great honour to be made a Fellow and the Academy's mission of promoting social science for public benefit makes it feel all the more meaningful in current circumstances.
"In the field of child and youth welfare, a lot of my research involves people who have experienced very significant inequalities and challenges in their lives, as well as people whose lives are devoted to supporting and caring for others. They are very much in my mind at the moment, and I know the current situation must be particularly hard for them.
"So as much as I feel delighted at this moment to receive this recognition from the Academy, it also reminds me that I am very privileged to be in a position to learn from the people with whom I research, and that brings a great responsibility to share that learning in ways that might benefit others."

Benjamin Sovacool is a Professor of Energy Policy at the Science Policy Research Unit (SPRU) at the University of Sussex Business School, where he serves as Director of the Sussex Energy Group. His prodigious research in the fields of energy policy, energy security, climate change mitigation, and climate change adaptation saw him placed in the world's Most Highly Cited Researchers list in November 2019.
He said: "To be nominated for this recognition by two academics I really respect is a great honour, as is seeing my name alongside hundreds of leading thinkers in the country aspiring to improve lives through the application of social science.
"No one sets out in a career in social science research expecting such honours; the work is rewarding enough,particularly when it leads to lasting change in the real world, but it is always a very pleasant cherry on top of an already fulfilling meal to receive such recognition."
An event is currently scheduled to take place on Tuesday 30 June in London to celebrate the election of the new fellows.
Professor Roger Goodman, President of the Academy of Social Sciences, said: "We are immensely proud to welcome 51 new Fellows to the Academy who are so highly accomplished in their fields. They have been selected following a robust review by their peers and have been recognised for the excellence of their work and its applications in academia, business and the public sector."