Two new heads of school to be appointed
Posted on behalf of: University of Sussex
Last updated: Tuesday, 13 March 2012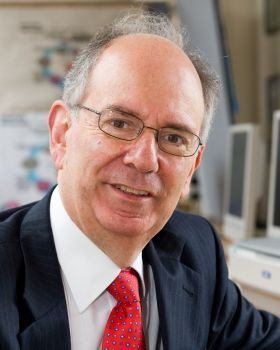 Adverts are going out this week for a new Head of the School of Engineering and Informatics, to replace Professor Bernard Weiss, who is retiring this summer after three years at Sussex.
The University is also seeking a new Head of the School of Education and Social Work; Professor Suzy Braye has been acting head since Professor Peter Aggleton moved to the University of New South Wales in December 2011.
Professor Weiss came to Sussex in 2009 from the University of Surrey, where he was Professor of Microelectronics and Pro-Vice-Chancellor.
He was appointed as Head of the School of Engineering and Design, but soon added responsibility for the School of Informatics and in August 2011 became Head of the new School of Engineering and Informatics, which was formed from the merger of Engineering and Design with Informatics.
The Vice-Chancellor, Professor Michael Farthing, chaired the appointment panel when Professor Weiss was recruited. He says: "Bernard took on not one but two of our schools of study! He then skillfully steered them through a period of transition and merger.
"Bernard's legacy to Sussex is a distinctive school that is known for its creativity (for instance with degrees in Music Informatics and in Product Design) and for its strong links with industry.
"Under Bernard's leadership, Engineering and Informatics has developed an international outlook (with around 30% of its students coming from outside the UK) and an interdisciplinary approach (including research in artificial intelligence, computational neuroscience and biomedical engineering).
"We wish Bernard all the best in his retirement."
Professor Weiss says: "I thank all of my colleagues across campus for their friendship and support and look forward to seeing the University go from strength to strength in the coming years."
The appointing committees for both posts will interview candidates in May and it is hoped that the new heads of school will be in post for autumn 2012.