An interdisciplinary and international cultural studies research project on a journey to understand the cultural politics of dirt in Africa
The Cultural Politics of Dirt in Africa, 1880 - Present
This European Research Council (ERC) project, led by Professor Stephanie Newell, ran from September 2013 to June 2015. Two teams of researchers examined the extent to which urban encounters in Nairobi and Lagos are marked or mediated by categories denoting dirt. Through in-depth qualitative research in local schools and communities, archival research into colonial discourses about dirt in Africa, and research into locally produced media, the project focused on popular and everyday conceptualisations of the body and environment in Nairobi and Lagos.
Dirt is not just an empirical substance that we can see, smell and touch. Dirt is also an idea that shapes our perception of the world around us and how we interact with the environment and the people in it.
The project offered an ambitious qualitative, comparative and historical study that asked about the implications of locally situated understandings of dirt in diverse African contexts for current debates about urbanisation, the environment, sexuality and ethnicity. In examining the concept of dirt from the period of the consolidation of colonialism in the 1880s through to the present in two African cities, the project situated contemporary popular media in relation to Africa's long history of intercultural encounters and, in so-doing, aimed to historically contextualise wider policy issues relating to public health, urbanisation and anti-racism in developing countries.
Themes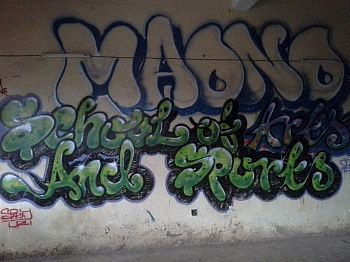 For more information on the themes the DirtPol project explores follow the links below.
The DirtPol Blog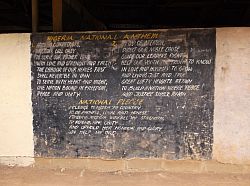 Visit the DirtPol blog for our team's thoughts on their fieldwork experiences.
http://blogs.sussex.ac.uk/dirtpol