Academic Success Advisors
How we can help
Academic Success Advisors can help you identify areas to strengthen your academic skills and overcome any challenges you may experience during your course of study, such as:
Critical thinking and reading
Note-making
Presentation skills
Academic writing
Referencing
Using feedback from assessments to improve
Find academic skills advice and resources on our Student Academic Success Advisors Canvas module.
Maths tutor
Our SASA Maths tutor is available for 1-to-1 and group tutorials if you have any maths-related questions in your studies.
Appointments 
Book an appointment
Go to your Study tab in Sussex Direct and click on:
Student Life > Academic Success Advice
Drop-in sessions
Owing to Covid-19 restrictions, these are not available at the moment.
Contact us
You can contact the team at: business-acadsuccess@sussex.ac.uk
Useful Links
Absence

If you cannot attend your classes for six days or longer, you must inform the Business School office. Find out about requesting or reporting a period of absence.

Academic reference requests

The Success Advisors will provide an academic reference for students who wish to apply for further study. For career-related references, please contact your module tutors. Request an academic reference.

Assessments and feedback

You will complete many types of assessment (exams and coursework) to develop your skills. Advice about assessments and using feedback to improve.

Changing course

You can change course at the start of the Autumn term. Guidance on Course Transfers for Undergraduate and Postgraduate students.

Changing elective, module or seminar group

You can change your elective or module at the start of term. It is not possible to change seminar group unless there are exceptional reasons. Timetabling change information.

Curriculum advice

For advice about the Business School curriculum choices, your module leader or course director are able to provide appropriate information.

Disability advice

The Student Support Unit is a team of specialist Disability Advisors and administrators providing confidential information and advice to current and future students on disability-related study support and accessing disability-related funding.

Exceptional circumstances

If something affects your performance in an exam or assessment, you may be able to make a claim for exceptional circumstances.

Jobs and CVs

For information on CVs, part-time jobs, internships, careers or further study, you can visit the Careers and Entrepreneurship Centre.

Placements

Find out about adding a professional placement to your degree, including the Placement Interested Form.

Resits

If you fail a module, you can do a resit in the summer.

Student Life Centre

The Student Life Centre is here as part of your support network, to help you manage the challenges of University life. The Student Life Centre offers help with personal issues, money worries, health concerns, and more.

Student Mentors

Student Mentors can advise you on all aspects of student life, including developing study skills, integrating into the community and adapting to independent living.

Study Abroad

You can choose to study in another country as part of your undergraduate degree. This is not only a great opportunity to stand out from other graduates when it comes to applying for a job, but is also an exciting social learning experience.
Frequently asked questions
How can I improve my academic English?

How can I understand my lectures better?

How can I get through my reading more easily?

What does writing a dissertation involve?
---
Meet the team

Cath Senker is a professional author and editor with several years' experience as a Royal Literary Fund Writing Fellow, offering one-to-one tutorials to students on all aspects of writing at university. She ran academic skills workshops at the University of Sussex from 2013–18. From 2018–19, Cath was an Academic Skills Consultant, running workshops open to all students and co-facilitating skills sessions with academics in the Business School.
Cath's working days are: Tuesday, Wednesday morning, Friday. Office: Jubilee 154A

Debbie Sperring has been working in Higher Education (HE) for 13 years. For the past two years she has been a School Tutor at the Sussex Business School where she taught and assessed on business and management modules and was an academic advisor. Debbie was an HE lecturer for the Business and the Service Management Foundation Degree courses at Brighton Met for 11 years. Prior to following a career in education, she worked in the Travel Industry in recruitment and training management. She was a member of the University's Foundation year team who recently won a national award (2019) – the Collaborative Award for Teaching Excellence (CATE).
Debbie's working days are: Monday - Thursday. Office: Jubilee 153A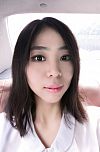 Hengyi Wang came to the UK for her Master's degree in Human Resource Management as an international student and has been working in Higher Education (HE) for over five years. She has supported students through all stages of their HE journeys, advising on academic and personal issues such as academic progression, study skills, module options and adaptation/integration to a new study and cultural environment. Hengyi also has experience teaching GCSE and A-level Chinese, as well as supporting Business School students and faculty as part of the school office team.
Hengyi's working days are: Monday - Friday. Office: Jubilee 154B

Lizzy Mckinney has been working in education for 13 years and is a Fellow of the Higher Education Academy (FHEA). As a qualified coach, Lizzy has also worked privately and within the public sector managing individual and departmental projects. Lizzy was an Advisor at Student Life Centre (2015-2019). Prior to this, Lizzy spent seven years supporting departments with students and alumni from various institutions, including employment as a consultant to the UoS Development and Alumni Relations Office, running a successful shortlisting recruitment agency for UCL Careers, and managing International Alumni Relations at University College London.
Lizzy's working days are: Monday, Tuesday morning, Wednesday, Thursday. Office: Jubilee 154A

Sindi Gordon, for more than thirteen years, has been involved in HE. She completed her MA and PhD (Education) at the University of Sussex and is a Fellow of the Higher Education Academy. She enjoys working with students individually, facilitating group sessions and encouraging student-led activities.
Sindi's working days are: Monday – Fridays. Office: Jubilee 154B

Yao Shi graduated with top academic performance from her MSc in Banking and Finance at the University of Nottingham. She is currently doing research on energy policy with applied mathematics in her PhD in Science and Technology Policy in the University of Sussex.

Maths Tutor Only
You can book an appointment with me via calendly.com/maths_tutor

Simone Webb completed their undergraduate and Master's degrees at the University of Oxford, before embarking on a PhD in Gender Studies at University College London. While at UCL, they taught on a range of courses; they also ran tutorials and workshops for UCL's academic writing centre. Since completing their PhD, Simone has undertaken freelance work as an academic copyeditor and proofreader; they also run philosophy discussion groups.
Simone's working days are: Tuesday, Wednesday, Friday. Office: Jubilee 146A