BSMS psychiatrist features in new documentary on ADHD
By: Matthew Bemment
Last updated: Thursday, 4 May 2023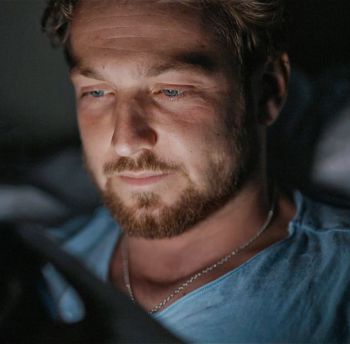 Dr Jessica Eccles, Clinical Senior Lecturer at Brighton and Sussex Medical School (BSMS), features in a new documentary on attention deficit hyperactivity disorder (ADHD). The documentary follows Made in Chelsea star Sam Thompson as he is tested for ADHD and try to discover more about the condition in the hope of understanding how it impacts personal relationships and how ADHD is managed.
Dr Eccles, who is based in the Trafford Centre at the University of Sussex, was filmed for the documentary last year, for which she explored the possibility of an ADHD diagnosis with Sam. For the neurodevelopmental assessment Jessica looked at Sam's history, his childhood, his school reports and sought collateral information. Jessica is a consultant psychiatrist in the East Sussex Neurodevelopmental Service and is trained in the specialist assessment of neurodevelopmental conditions such as ADHD, Autism and Tourette syndrome.
Jessica said: "It was a privilege to be asked to feature in the documentary as part of the neurodevelopmental assessment on Sam. There are at least an estimated 2.6million people in the UK who have ADHD, a recognised form of neurodivergence, but it still carries a stigma. It's brilliant that Sam is shining a spotlight on ADHD and his challenges and strengths and through this documentary."
Talking about the documentary, Sam said: "This documentary is the most vulnerable I've felt in front of the camera, as I wanted to be totally open about how I react to people in situations, and whether these could be linked to ADHD.
"It has been an incredible and, at times, scary experience, but by exploring what's been going on inside my head, I hope people can see that we should be more understanding before judging others. I also want to encourage people to learn more about themselves and be proud of everything that makes them unique."
Caroline Davies, Director of Programmes at South Shore, the company who have produced the documentary for E4, said: "As awareness of ADHD rockets on social media we're really proud to be exploring the subject with Sam; whilst also giving the E4 audience a new perspective on his life in London."
Jessica's fee for the documentary has been donated to neurodiversity research.
The documentary is called Sam Thompson: Is This ADHD? and will be broadcast on E4 on Monday 8 May at 9pm.