David Ruebain: Inclusive Sussex update
Posted on behalf of: Internal Communications
Last updated: Wednesday, 1 February 2023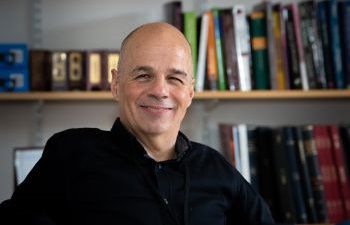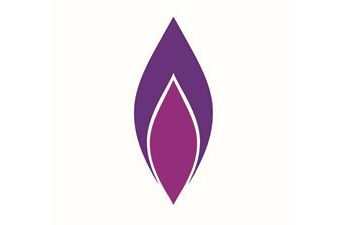 On 26 January 2023, David Ruebain, Pro-Vice-Chancellor (Culture, Equality and Inclusion) emailed all staff. You can read the message below:

Dear Colleague,

In this month's update I want to highlight:
Work to enhance Freedom of speech
LGBT+ History Month - February
Holocaust Memorial Day - 27 January
Religion and Belief Forum
Black at Sussex event - 17 February
Race Equality Week - 6-12 February
Inclusive Sussex: In Conversation with Tom Shakespeare
Inclusion calendar
Freedom of speech
As part of the University's commitment to academic freedom and lawful freedom of speech, I have been appointed as the executive lead for freedom of speech, which I will undertake in alongside my current portfolio.

We are one of the first universities to establish such a role and the aim is to provide strategic oversight and support and to demonstrate our commitment to the principles of academic freedom and freedom of speech and expression, as required in law and which is also fundamental to the University's values. These principles are is set out in the University's Charter and Statutes and further details can also be found in our Academic freedom and freedom of speech webpages.

Amongst other things, I will seek to ensure that the boundaries between lawful speech and that which may constitute harassment or bullying are understood and we will continue to uphold and drive our equality, diversity and inclusion (EDI) commitments. Collectively, these principles are fundamental to ensuring a rich, diverse, rigorous, collegiate, inclusive and inquisitive learning and research environment.

You can read more detail about the role.

On the subject of freedom of speech, I would particularly recommend watching / listening to the recent Reith Lecture by Chimamanda Ngozi Adichie (available on BBC IPlayer and BBC Sounds), which I found erudite and compelling.
LGBT+ History Month - February
February is LGBTQ+ History Month and this year's theme is: Behind the lens. The EDI team will be sharing regular updates throughout the month about key events and activity. If you'd like to let us know about any activity which your School or department has planned then please do email the EDI unit so that they can promote to a wider audience.
In addition to flying the flag over Sussex House, we will be sharing the LGBTQ+ Action Plan on the EDI webpages with a summary of next steps and events in the wider community which you can attend.
Holocaust Memorial Day – tomorrow, 27 January
The University is hosting a programme of events for Holocaust Memorial Week including: International Approaches to Digital Holocaust Education on Saturday 4 February at 9am. This workshop is for UK-based teachers and Holocaust educators.
Our annual Holocaust Memorial Day event will take place on Wednesday 1 February, from 2pm to 6pm. The programme will be split into two sessions. The first is a testimony from our guest speaker, Holocaust Survivor Manfred Goldberg, who will be sharing his story of how he survived several concentration and labour camps. Manfred was awarded a British Empire Medal (BEM) for services to Holocaust education and awareness in 2019. A Q&A will be chaired by Professor Ivor Gaber, Professor of Journalism at Sussex.

The second session is a screening of the film 'Reckonings', an hitherto untold true story set in the aftermath of the Holocaust, which recounts the tense negotiations between Jewish and German leaders. Following the film there will be a discussion with Professor Constantin Goschler, Chair of Contemporary History at Ruhr-University Bochum, Berlin and Professor Gideon Reuveni, Director of the Weidenfeld Institute of Jewish Studies/Centre for German-Jewish Studies at Sussex University. The Association of Jewish Refugees are kindly supporting this important event, which is open to all students, staff and alumni and our wider community, and booking is essential.
Religion and Belief Forum
Earlier this month (15 January) was World Religion Day and I would like to take the opportunity to remind people about our Religion and Belief Forum. We are keen that perspectives from a wide range of different faiths, religions and philosophical beliefs are represented and welcome others to join the Forum, particularly anyone from a Hindu, Jain or Sikh background, or those with humanist or atheist beliefs. If you are interested, please contact the EDI Unit: edi.unit@sussex.ac.uk.
Black at Sussex
Our next Black at Sussex event: Journeys in Music with Lynette Lynton, Topher Campbell & Nzinga Soundz, is coming up on Friday 17 February, 6-10pm on campus, in Mandela Hall.
University of Sussex alumni Lynette and Topher return to discuss their time at Sussex and the evolution of their careers against a background of music that shaped their experiences, politics, work and lives. Writer, moderator and speaker Karina H Maynard will lead a conversation that explores how music has played an important role in their identities.
Ahead of Lynette and Topher's discussion, veteran sound system Nzinga Soundz will provide an hour-long session playing and discussing vintage roots reggae, Afrobeat, soul and lovers rock. Following the discussions, Nzinga Soundz will play a DJ set until late. The event will be open to all Sussex staff and students. If you're interested in attending please book your place.

There is still an opportunity to join a small steering group to oversee the Black at Sussex programme and would welcome participation particularly from black members of the community in this group. Please contact the EDI unit if you would like to find out more.
Race Equality Week
Race Equality Week runs between 6-12 February. Please do note the availability of a shortened version of the Union Black training which was offered last year as part of a pilot scheme. You can now enroll on either the full six-hour course, or a shorter one-hour session. Union Black focuses on aspects of Black British history and experience, whilst opening up interesting conversations around broader structural racism and identity. If you haven't already done so, I would strongly encourage you to try the course and please do sign up via the Santander platform.
Inclusive Sussex: In Conversation with Tom Shakespeare
Professor of Disability Research and a leading disability activist Tom Shakespeare will be our next guest speaker at our Summer 'Inclusive Sussex: In Conversation with' event in May.

Open to all staff, students and the wider community, the event will take place on 17 May at 5pm, and will be held at the Chowen Lecture Theatre. More information will follow but in the meantime, please do put this event in your diary!

And in case you missed our last event in the series, you can watch a recording of our last 'In Conversation with' event with Dan Gillespie-Sells.
Inclusion calendar
Finally, I wanted to make you aware that our new Inclusion calendar is now available via our webpages which has information about awareness days, weeks and months and religious days and festivals.

With good wishes,

David Ruebain
Pro-Vice-Chancellor (Culture, Equality & Inclusion)