Transgender Day of Remembrance
Posted on behalf of: The EDI Unit
Last updated: Monday, 14 November 2022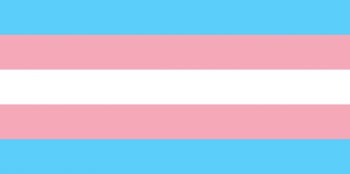 Transgender Day of Remembrance takes place on Sunday 20th November, and is an annual observance that honours the memory of transgender people whose lives were lost due to acts of anti-transgender violence.
The week leading up to Transgender Day of Remembrance is Trans Awareness Week. This offers an opportunity to increase the visibility of the issues members of the trans community face, to share stories and experiences, and raise awareness of support and services available for trans people.
Sussex will mark both Trans Awareness Week and Transgender Day of Remembrance by flying the trans flag over Sussex House.
David Ruebain, Pro-Vice Chancellor for Culture, Equality and Inclusion says, "It is important for Sussex to mark Transgender Day of Remembrance and Trans Awareness Week. The University is committed to supporting trans, non-binary and gender non-conforming staff and students and to ensure that all members of our community feel respected and included."
"To support this, the University has commenced work to develop a new Trans and Non-Binary Inclusion Policy and we will communicate further as this develops."
Support for Staff and Students
Our Sussex community has a number of inclusive groups for both staff and students, including:
Our Trans and Nonbinary Staff Network at Sussex is a confidential and a fully inclusive group open to all Sussex staff who identify as trans and/or nonbinary. You can join the confidential mailing list by contacting transnonbinarystaff@sussex.ac.uk. The mailing list is monitored and only accessed by the Chair of the Trans and Nonbinary Staff Network to ensure confidentiality.

Staff members who identify as LGBT+ can join our LGBT+ Staff Network by contacting lgbt-staff@sussex.ac.uk.

Students who identify as trans and/or nonbinary, or who are intersex, can contact the Students' Union Trans and Nonbinary Group by emailing transnonbinary@sussexstudent.com
Other resources and Support:
The University has clear expectations of how all members of its community treat – and are treated by – others. We will not tolerate bullying, harassment and violence, including sexual violence, racial harassment and hate crime.
If you or someone else has experienced behaviours such as bullying, harassment, a hate incident, sexual violence, domestic abuse or discrimination, you can let us know using this Report and Support tool.