International Diversity Prize win for postdoctoral research fellow Dr Mahmoud Bukar Maina
Posted on behalf of: School of Life Sciences
Last updated: Friday, 4 November 2022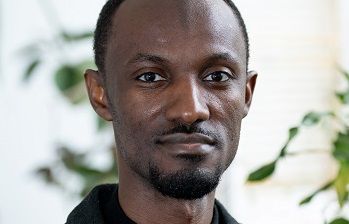 Dr Mahmoud Bukar Maina has been awarded the international ALBA-FKNE Diversity Prize 2022. Mahmoud received this prestigious prize at the European Neuroscience forum in Paris this summer.
A postdoctoral fellow at the University of Sussex and visiting faculty at Yobe State University in Nigeria, Mahmoud's research focuses on understanding the underlying mechanisms of neurodegeneration in Alzheimer's disease.
The ALBA network is an international initiative for equality and diversity in neuroscience; previous recipients of the prize include Professors Erin Schuman (Max Planck) and Marian Joëls (Utrecht). Mahmoud received the prize "for his longstanding efforts to expand science capacity in Africa and promote diversity in basic neuroscience research".
ALBA emphasised multiple aspects of Mahmoud's work, including the Biomedical Science Research and Training Centre (BioRTC) he has founded at Yobe State University with funding from sources including the Wellcome Trust and Chan Zuckerberg Initiative; his role as Outreach leader in the TReND in Africa programme; or his project generating induced Pluripotent Stem Cell (iPSC) models from ethnically diverse African donors, which has tremendous potential impact and is proudly supported and funded by Sussex Neuroscience.