West Slope News
Posted on behalf of: Campus Development
Last updated: Friday, 23 September 2022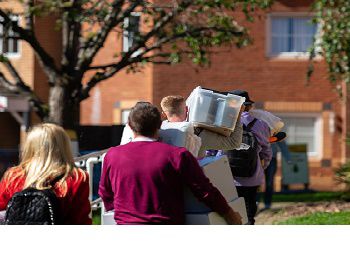 It's great to see so many students back on campus and enjoying all the fantastic activities and opportunities we have to offer!
As our students settle into campus life, more West Slope works are getting underway to prepare our campus for our exciting new development.
With several areas of work already in progress, we will see more work starting next week. Work will continue alongside the Arts Path to install new drainage, with an additional work area starting next to Arts A, and work will also be starting along Refectory Road to lay some new communications wires. This work will cause some disruption along Refectory Road on Wedensday 28 September, so keep a look out for road diversion signs and use East Slope Road to reach the north of campus.
Looking ahead, there will be some major road changes at the beginning of October to allow district heating, gas and electrical works to take place across the road junction between East Slope Road, Refectory Road and Northfield Lane. East Slope Road will be closed to through traffic, becoming an 'access only' road. At the same time, a new temporary road linking Refectory Road to Northfield Lane will open and will become the main vehicle route to reach Lewes Court, Northfields and the north of campus. There will also be some pedestrian diversions which will be signposted.