Prestigious teaching fellowship awarded to Sussex Associate Dean
Posted on behalf of: Internal Communications
Last updated: Friday, 5 August 2022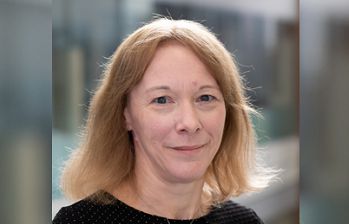 The Higher Education Academy (HEA) announced on 4 August 2022 that a University of Sussex Associate Dean in Education and Students has been awarded a National Teaching Fellowship.
Dr Susan Smith, Associate Dean (Education and Students) at the University's Business School, is one of just 55 higher education staff of UK-based institutions to be appointed the accolade, which recognises and celebrates individuals who have made an outstanding impact on student outcomes and the teaching profession.
An HEA fellowship demonstrates a personal and institutional commitment to professionalism in learning and teaching in higher education. Across four categories, from Associate to Principal, Fellowship provides individuals with recognition of their practice, impact and leadership of teaching and learning.
Since joining the University of Sussex in 2013, following almost two decades of industry experience, Dr Smith has been the driving force behind a number of inclusive, student-centric and transformative learning experiences that equips students for the future they wish to pursue.

Furthermore, she has been highly influential in supporting student retention, progression, and outcomes for all students with particular focus on students in the Business School; developing and leading many outstanding initiatives that build on the values of collaboration and inclusivity. Her collaborative work in this area was recognised with a Learning Together Award at the University Education Awards earlier this year.
Dr Smith said: "To be awarded a National Teaching Fellowship is really exciting and completely unexpected! I was delighted to be nominated by the University, so to go on and win such a prestigious award for doing something that I find so rewardingis a real honour.
The successful National Teaching Fellows (NTFs) were chosen from over 180 nominations submitted by higher education institutes across the UK, with each institute able to nominate up to three individual members of staff.
Kelly Coate, Pro-Vice-Chancellor for Education and Students, said: "We are delighted that Susan's contributions to enhancing education at Sussex have been recognised by this prestigious award. It is a fitting testament to her dedication and enthusiasm for improving the student experience."
The awards will be formally presented at a celebration event to be held at The World Museum in Liverpool in September.