University of Sussex awarded £450,000 to fund new 'disruptive' arts and humanities research
By: Tom Walters
Last updated: Wednesday, 15 June 2022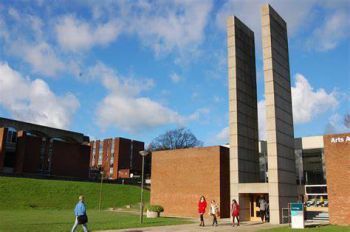 The University of Sussex has been awarded £450,000 from the Arts and Humanities Research Council (AHRC), which will support impactful research in the Schools of Media, Arts and Humanities; Global Studies; Law, Politics and Sociology; Education & Social Work; and the Business School.
This is awarded on behalf of UK Research and Innovation (UKRI), and it comes as part of a new £188 million fund from its Impact Acceleration Accounts (IAA) which aims to unlock some of the best, brightest and most disruptive ideas from UK research organisations.
Professor Matthew Dimmock, Associate Dean for Research and Knowledge Exchange in the School of Media, Arts and Humanities at the University of Sussex who will lead the programme, said:
"I'm delighted and excited that the University of Sussex has been successful in the AHRC's scheme. This substantial award is a further endorsement of our research environment and will transform the ways in which we are able to support and develop impact right across the School and the wider University for researchers responding to the AHRC priorities."
Carol Watts, Professor of Literature and Poetics, who led the application and submission set out the University's objectives:
"With this fund, we will aim to establish an inclusive collaborative ecology with the cultural and creative sector that will open up practical and strategic opportunities for knowledge sharing and co-creation. It will also support our outstanding research throughout. Our research has impact beyond the creative and cultural sectors and we'll be exploring how we can capitalise on the opportunities these funds bring to reach a wider external audience."
The University has successfully held two Economic and Social Research Council (ESRC) IAA block grants since 2015, but this is the first time the AHRC has participated directly in IAA funding. This provides an important tool for enabling researchers to work with a range of partners to generate real social, economic and cultural value.