Your results date might have changed
By: Maria Balboa Carbon
Last updated: Monday, 13 June 2022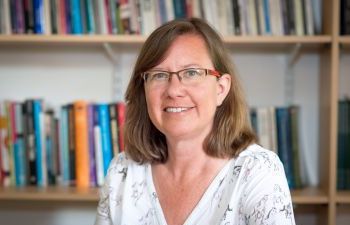 Earlier today, Kelly Coate, Pro Vice-Chancellor for Education and Students, emailed all taught students about changes in the results dates. Read the full message below:
Dear students,
As I mentioned in my last update, the University of Sussex University Executive Group (UEG) and University and College Union (UCU) Sussex have reached an agreement which has ended the marking and assessment boycott.
Staff across the University are now working hard to complete any outstanding marking and assessment work and to ensure that your marks are ready to be considered by the Assessment Boards. However, as I indicated last week, this does mean that there will be a slight delay in the release of results to you. I am very sorry for this delay, but we want to ensure that all marking is finalised and all the necessary processes are completed maintaining our quality and standards.

The revised dates are as follows:

Undergraduate finalists
Results will now be released on Monday 20 June at 1pm.
Students who achieve an award will be able to attend graduation in July.

Continuing students
Results will now be released on Wednesday 6 July by year as follows:
8am - Year 3 (those on an Integrated Masters course or who have done a placement/study abroad year)
10am - Year 2
12 noon - Foundation Year & Year 1
Postgraduate Taught
Results will be released on Wednesday 13 July at 2pm (no change to the previously published deadline).

Over the next few days, these new dates will be updated both in Canvas and Sussex Direct.
With best wishes,

Kelly

Kelly Coate
Pro Vice-Chancellor for Education and Students