Sussex University and UCU reach agreement to end marking and assessment boycott
Posted on behalf of: Internal Communications
Last updated: Wednesday, 8 June 2022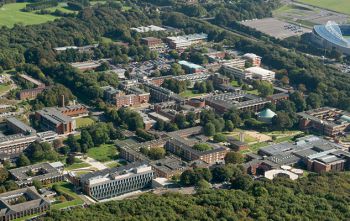 The University of Sussex University Executive Group (UEG) and University and College Union (UCU) Sussex have reached agreement on three issues (Four Fights, the USS pension, and a local Size and Shape change programme) which will immediately end the marking and assessment boycott and any further industrial action within this mandate.
Sussex is one of a number of universities where UCU members have been taking part in the recent marking and assessment boycott.
Following local discussions, Sussex's UEG and UCU Sussex - have agreed the following:
Remuneration and working conditions are important to the recruitment and retention of staff at the University of Sussex
A fair reward for staff must be balanced with the long-term sustainability of the University
UEG and UCU must work together to secure the best outlook for the whole University
This ends all industrial action under the current UCU mandate (to 7 October 2022), including the marking and assessment boycott and the threat of strike action.
Interim Vice-Chancellor David Maguire said: "I am very pleased that as a result of ongoing constructive dialogue we have reached agreement on these three issues.
"This ends all industrial action including the marking and assessment boycott and we can now collectively focus on our students achieving their grades and graduating.
"This is a very important agreement. I very much appreciate the work of many colleagues in concluding it and thank everyone for their willingness to find a compromise."
Jo Pawlik, UCU Sussex President said: "This deal shows what collective action can achieve. Together, UCU members have resisted declining working conditions and remuneration. We look forward to working with UEG to make the University of Sussex a fairer and more equitable place to work and study."