Investing in a better Sussex: better campus webinar
Posted on behalf of: Campus Development
Last updated: Wednesday, 8 June 2022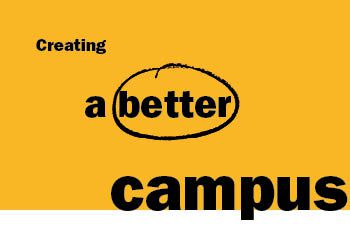 On 17 May, we held a 'Investing in a Better Campus' webinar, where we presented our exciting plans for the West Slope development as well as plans to improve our Library provision and enhance the student experience here at Sussex.
Thank you to everyone who attended and submitted questions to our panel. We answered most of our questions live in the webinar and you can find answers to the unanswered questions below:
Q: Are there any plans to improve the accessibility for students with physical disabilities accessing the library from the centre of campus, and library square, rather than having to navigate a long way around campus or through multiple buildings?
A: The Library refurbishment is a key project with the Education and Research Investment Program (ERIP). The Estates project team will review accessibility as part of the planned Library works.
Q: Will there be independent food providers getting away from the 'Sussex Food' monopoly?
A: The re-procurement of the Chartwells contract in August 2023 will provide us with an opportunity to ensure that the catering services on campus meet the needs of our diverse campus community. This could include a mix of local, independent, national and/or international providers who share the values of Sussex to provide ethically sourced food.
Q: What is the current status of the University (academic) space policy?
A: The Estates Space Management policy covering Academic Space is under review. Through the Education and Research investment Program (ERIP), Estates will concentrate first on the Professional Services Space Project before engaging resources into the assessment and optimisation of Academic space.
Q: How long will the Space planning for Professional services take?
A: The Professional Services Space Planning Project is a priority in the Education and Research Investment Program (ERIP). Estates will soon enter the planning phases and continue this work through 2022. The aim is to potentially start to make physical changes to the work environment from April 2023 onwards. This is all subject to Governance review and further planning.
Q: Could you confirm what the details are around Student Union flexible recreation space that was listed. What does this include and where will it be?
A: It is not possible to provide details at this time. The Education and Research Investment Program (ERIP) has provision for the development of Student Union flexible recreation space. The Estates Masterplan will require further assessment to determine the appropriate space and location for a new Student Union space.
If you missed the webinar, you can catch it again online and if you have any further questions please email us at bettercampus@sussex.ac.uk.