Sussexsport's Boundary Run makes a return
By: Terry Cooper
Last updated: Wednesday, 8 June 2022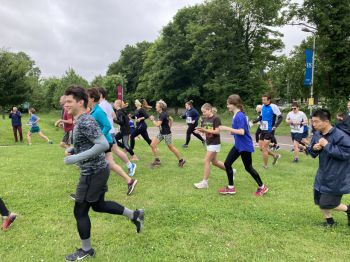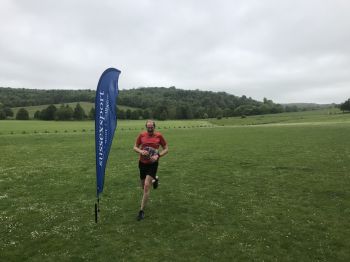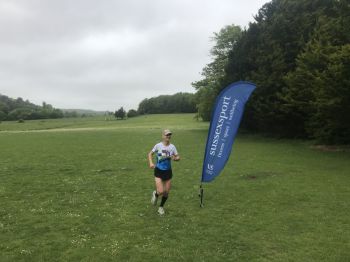 Sussexsport's Annual Boundary Run, part of the Commit To Get Fit initiative, took place on Wednesday 25th May and attracted a total of 48 competitors this year, despite the drizzly weather.
Each year, Sussexsport runs its annual Commit To Get Fit month with the goal of getting as many staff and students active as possible. The scheme has a focus on the importance and improvement of health, fitness, and wellbeing for those on campus and creating a sense of community.
To highlight how the University of Sussex can improve staff and student health and wellbeing through Sussexsport, a variety of events, incentives, and facilities can be accessed throughout the month of May. Highlights for 2022 included: a guided boundary walk, lunchtime running groups, badminton sessions, mountain bike courses and of course, the Boundary Run.
University of Sussex Vice Chancellor, Professor David Maguire, opened the run and spoke about the importance of Commit To Get Fit and commented that:
'Obviously over the last couple of years it has not been on and the last one was in 2019, so it is great to be back and with far more staff working from home it is still a huge positive that the numbers for the run remain high.'
Over the years the route for the boundary run has remained the same. The route travels around the outer limits of campus towards the Falmer Sports Complex, running parallel with the new East Slope development, cutting around Northfield, up to the old observatory and then finally down through Russell's Clump to finish by the Sports Centre.
The 4km cross-country route around the edge of campus showcases fantastic views of the Sussex Downs and is a popular running and walking route for staff and students all year round. Views of the campus can be seen from the highest point up by the old observatory and most of the run takes place in beautiful natural surroundings where wildlife and plants thrive.
Race winner, Jonathan Pinder, was excited to get his new personal best time of 15:55 minutes for the course, having completed the Sussexsport event many times in the past. Gail Davey took the title of first placed female, completing the run in only 18:56 minutes.
With the scheme focused on wellbeing, not all participants were there for the competition of the event, but more for the enjoyment of a social run on their lunch break around the natural boundary route.
Well done to everyone who took part in both the Boundary Run and the wider Commit To Get Fit scheme. If you missed it this year, Commit to Get Fit will return May 2023 with more events and programs for University of Sussex staff.