David Ruebain: Inclusive Sussex update
Posted on behalf of: Internal Communications
Last updated: Friday, 4 March 2022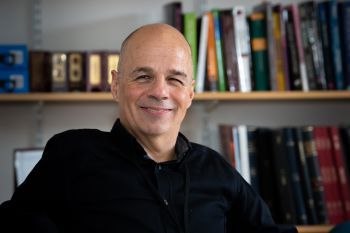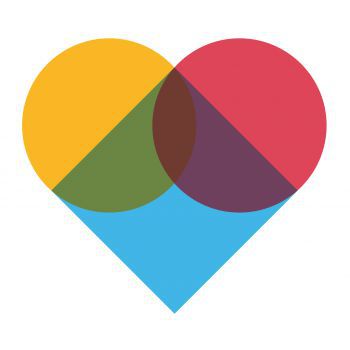 Today (3 March) the Pro-Vice-Chancellor (Culture, Equality and Inclusion), David Ruebain, wrote to all staff. You can read the email in full below:


Dear colleague,

Since my last update at the beginning of February I have been busy working on a number of key developments.
LGBT+ – what happened this month
We appointed Paul Boyce, as our new EDI Lead for LGBT+ equality and inclusion. Taking over from Dr Emile Devereaux, who was the EDI Lead for LGBT+ equality and inclusion in 2021, Paul will be driving our work to update our Institutional LGBT+ Action Plan published in 2020. We will be sharing more information about Dr Boyce and the role in due course.

February was LGBT+ Awareness Month and we flew the LGBT+ flag over Sussex House throughout the month. It's a small but important action that signals our commitment to equality and as part of our journey to an Inclusive Sussex. We set ourselves the target of achieving a top-100 ranking in the Stonewall Workplace Equality Index (WEI) by 2025, and our first application in 2020 saw us ranked 407th. We submitted a further application in September 2021 and achieved a ranking of 264th in the 2022 WEI which is a significant improvement and indicates that we're moving in the right direction. There is of course more work to be done.
Use of language around diversity and inclusion
We discussed the use of the term 'BAME' at last month's Race Equality Charter Self-Assessment Team (REC SAT). Many feel that this term can be unhelpful as it groups people together in a homogenous way and doesn't represent the diversity of experiences and the nature of disadvantages between different heritages. We have updated our terminology to reflect this feedback.
Developing our EDI strategy
I have been looking at our EDI strategy to consider how we move forward with inclusivity and better engage with our community. The strategy was written in 2018 and while it sets out many of the steps needed to create a diverse and inclusive campus community, there is now an opportunity to review and enhance as the University and world is changing. This process will look at the potential gaps we have currently and allow us to identify where we need to focus our time and resources. We will also consider governance arrangements to ensure effective oversight.
External engagement and best practice
To help inform my thinking around next steps for inclusivity at Sussex, I'm also taking part in a number of speaking events which explore a range perspectives and ideas.
Today (3 March) I'm speaking at an Oxford University event where we'll explore how free and open discussion of controversial topics can be possible with sensitivity and courtesy. We'll be debating key questions around where the boundaries of free speech lie, how they should be balanced with other rights and interests and how we should we manage discussions.
Next week (10 March) I'm speaking at a HEPI / Advance HE webinar event: 'Equalities plus' - how can higher education leaders create inclusive institutions? Sussex staff and students are able to attend the free event as it's on Zoom. Book your place here.
And on 16 March I'm speaking at an Advance HE EDI conference which is on the theme of Inclusive Institutions in Action. This offers an opportunity to think about what it means to be an inclusive institution. I'm taking part in a panel discussion Navigating Freedom of Speech and Protection from Harm.
Speaker programme around topical issues
I'm also looking forward to developing some events at Sussex where we can bring interesting and diverse voices to share their perspectives. I'll share more details of speakers and dates with you soon.
Leadership changes
As part of our plans to achieve our Inclusive Sussex strategy, we are dedicating additional resource to build our leadership team in this area, creating a new Assistant Director, Culture Equality and Inclusion role in the HR division. This will support me and the EDI team to move forward on our action plans and will be key in supporting our wider culture change initiatives.

In the meantime, Jo Lawton, who has a vast amount of experience in the HE sector, is joining us on an interim basis while we recruit to the permanent role.
Staff survey
Having two staff surveys a year has allowed us to theme our staff surveys, so that we can do more of a deeper dive into certain issues. Our next staff pulse survey takes place from Monday 25 April until Friday 13 May. The focus of the Spring survey will be belonging, wellbeing and EDI alongside several questions relating to Athena Swan. In the Autumn term we'll focus on leadership and developing people.
Sign up for our antiracism training pilot
We've had some fantastic feedback about the Santander Union Black course launched in January. Participants are telling me they find it an interesting, insightful and thought-provoking exploration of Black British history, examining the labels we put on ourselves and others. The programme, which is available until 2 May, can be completed in stages and I encourage you to put some time in your diary to take part.
International Women's Day
Continuing the theme of labels and how they shape our lived experience, the theme of International Women's Day 2022 on 8 March is 'Break the Bias', examining how we can achieve a truly gender equal world. I'm really looking forward to our IWD event, hearing from women who have made great strides in traditionally male-dominated areas, which has been organised by our EDI team together with Brighton University. Other events include:
It's a fantastic line up, and there will also be a number of events organised by the OD team.

We're also inviting the Sussex community to recognise and celebrate women who #BreakTheBias. Share the names of the women who inspire you and a short reason why on our interactive board.
One World Week
Also, this month One World Week (14-20 March) is a series of events to share cultures, raise awareness of global issues and highlight international opportunities for our diverse Sussex students and staff community. Previous years' events include a focus on Holi, calligraphy lessons, international games night, and cooking classes. Find out how to register your event and apply for funding and/or support.
International Transgender Day of Visibility
Later this month, is international transgender day of visibility and we'll be flying the flag. Please let me know if you're planning on marking this and we can promote more widely to staff and students.
Best wishes,

David Ruebain
Pro-Vice-Chancellor (Culture, Equality & Inclusion)