New University Identity and Access Management System
Posted on behalf of: Internal Communications
Last updated: Tuesday, 5 April 2022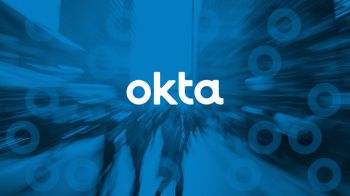 As part of our work to keep the university cyber-secure and provide the infrastructure to deliver an outstanding student and staff experience under the Learn to Transform strategy, IT Services will soon be implementing a new Identity and Access Management System at Sussex. The software is called Okta.
Clare Gryce, Deputy Director - Operations and Research, said: "IT Services are working hard to make sure that Sussex is known as a world leading university in the use of smart technologies. After a successful pilot, the roll out of Okta has now begun in earnest and will continue through 2022.
"Over the coming weeks we expect to bring users onto the platform in increasingly larger groups. We want to make the process smooth for staff and students, and we'll make sure to apply any lessons learned along the way to minimise disruption."
Staff will be asked to sign-in to Okta, setting up their Multi-Factor Authentication using the Okta Verify app. Clear instructions for this will be provided well in advance, and if you prefer to use another authentication app such as Google Authenticator or Microsoft Authenticator you are free to do so. As each application gets enrolled your daily experience will get easier as less individual sign-ins are required.
The new system will improve our handling of digital Sussex identities and increase the security around our most important data, implementing:
Single Sign On: you will only need to sign in once a day to access all 'enrolled applications' for which you are authorised. In time we will be able to avoid the many different formats of login that we have today
Multi-Factor Authentication (MFA): providing you with an additional validation code as part of the sign-in process for University applications, ensuring that you are signing in and not someone who has stolen your details
Improved access to digital services for new starters at Sussex, and a better process for removing services when they leave
Additional security and enforcement of the University's security policies
If you have any questions about the transition to Okta please contact: itservicedesk@sussex.ac.uk