Prof Pepper recognised for leukaemia research
By: Matthew Bemment
Last updated: Monday, 13 December 2021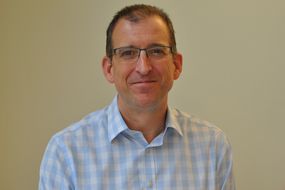 Chris Pepper, Professor of Cancer Research at BSMS, has been recognised as a leading expert in leukaemia research by Expertscape. Expertscape's PubMed-based algorithms place Prof Pepper in the top 1% of scholars writing about leukaemia over the past 10 years.
Prof Pepper says: "It's a real honour for me to receive this recognition as it highlights the sustained relevance and importance of the contributions my team has made to the field of leukaemia research. Research is very much a team sport and so I'm very keen to acknowledge the hard work of all my collaborators, at BSMS and in the global leukaemia research community, which has made this recognition possible.
"Over the last decade we have seen incredible advances in our understanding of the biology of blood cancers and this has resulted in a transformation in the way patients are treated. It's a wonderful feeling to know that the work that we are doing at BSMS has contributed to these improvements and I hope that we'll continue to do so in the future!"