Winners of the Covid-19 Vaccination student prize draw
Posted on behalf of: Student Communications
Last updated: Wednesday, 8 December 2021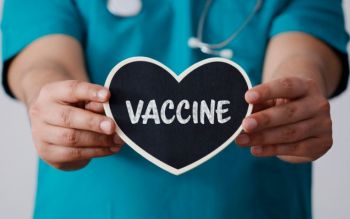 Back in August, we announced a student draw for ten £5,000 cash prizes as a way to thank you for protecting our community by getting your Covid-19 vaccine shots.
Vaccines help reduce the rates of serious illness from Covid-19 and save lives. This is particularly important with the rise of the new Omicron variant.
All fully registered students attending a course in person on campus in Autumn term 2021 were automatically entered into the competition.
Last week ten lucky students were drawn at random from around 18,000 Sussex students on campus. As part of the process, they had to provide evidence that they were fully vaccinated or that they were exempt due to medical reasons. They also needed to be registered as studying on campus.
The winners of the Covid-19 vaccination prize draw are (some of them chose not to be named):
Holly Smith (BSMS)
Amy Gardiner (ESW)
Georgina Taylor (Psychology)
Amna Jamil (Life Science)
Student at the Business School
Student at the School of Psychology
Student at the School of Media, Arts and Humanities
Foundation year student (Business)
Two more students were also contacted, but unfortunately they did not meet the eligibility criteria. We will be contacting two extra students to replace them soon.
Congratulations!
Kelly Coate, Pro Vice-Chancellor for Education and Students said: "We're very proud of how our students have responded during the covid-19 pandemic. Getting vaccinated is just one of the ways in which they have shown how much they care about each other and protect the Sussex community. These prizes are our way of saying thank you. Congratulations to the winners!"
We know most of our students are vaccinated. In September, we ran a student survey about vaccination status that was completed by 11,000 people. Out of those, 87% confirmed that they had already been fully vaccinated. Since then, many more have joined the list thanks to the mobile vaccination unit on campus during Welcome Week and the vaccination clinics in town.
If you're not fully vaccinated yet, we strongly encourage you to visit one of the walk-in clinics in town and get your free covid19 vaccine shot.
In addition to vaccines, wearing face coverings and taking regular tests help reduce the risk of transmission.
Wearing a face covering in shops and public transport is now a legal requirement. We strongly advise you to also wear a facemask in all teaching spaces and indoor common areas on campus. Read the new covid-19 guidelines for studying on campus.
Find out how you can keep the campus covid safe.
Thank you to everyone who is helping keep infection rates low at Sussex.