Sussex retains place in UK's top 20 universities in latest global rankings
By: Neil Vowles
Last updated: Friday, 20 August 2021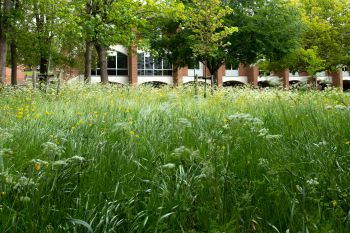 Sussex has again been named as one of the top 20 UK universities in the latest set of global rankings to be published.
The newly released Academic Ranking of World Universities (ARWU) 2021 has placed the University joint 15–20 nationally – compared to 16-20 in 2020.
Overall, the rankings system has placed the University of Sussex among the best 151 to 200 institutions in the world – a position that is unchanged from last year's list.
The ARWU rankings methodology is based on a range of indicators including quality of faculty, the number of alumni and staff winning Nobel Prizes and Fields Medals, highly cited researchers and research outputs.
Professor Rachel Mills, University of Sussex Provost, said: "As a research-intensive university, it is very pleasing to see us perform so well in a global ranking that focuses on the research performance of universities and their faculty. "The metrics used by ARWU show that the work of our academics is highly regarded for quality and distinctiveness. We are particularly proud that our research delivers real impact for society and on individual lives."
The University performed strongly in the citations indicator which measures the number of highly cited researchers - rising more than 30 places on its 2020 position.
The University's Highly Cited Researchers are: Constantin Blome, Ian Scoones, Jorn Scharlemann, Dave Goulson, Adrian Smith, Steven Sorrell, Benjamin Sovacool, Anil Seth and Hugo Critchley.
In total, more than 2,000 universities are included in the rankings which are published by the ShanghaiRanking Consultancy and have been running since 2003.
This year, the UK has 65 Top 1,000 universities listed with 38 listed in the Top 500 and eight in the Top 100.