Call for evidence on aligning the Sustainable Development Goals and the climate emergency
By: Amy Sweet
Last updated: Thursday, 10 June 2021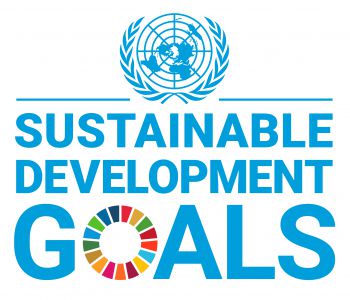 In 2015, the UK and 192 other countries signed up to achieve the 17 UN Sustainable Development Goals (SDGs) by 2030, pledging that "no one will be left behind". Also in 2015, the international treaty on climate change – the Paris Agreement – was adopted, and since 2016 a climate emergency has been declared widely across the world.
Both the climate and SDG agendas are closely interlinked and will each require transformative investments, yet are likely to be competing for scarce resources. The COVID-19 pandemic has at once exacerbated the vulnerabilities of people and planet whilst also demanding further resources to address this added crisis. It is critical that leaders understand and respond to this nexus of crises to simultaneously advance both the goals for climate and sustainable development in the context of the ongoing pandemic and its aftermath.
The Sussex Sustainability Research Programme (SSRP) has partnered with the All-Party Parliamentary Group (APPG) on the UN Global Goals for Sustainable Development to run an inquiry on the UK's overall progress on aligning the two agendas of the UN Sustainable Development Goals (UN SDGs) and the Paris Agreement within the UN Framework Convention on Climate Change (UNFCCC).
The outcome will be a report due to be launched in the autumn ahead of the upcoming Climate Conference of Parties (COP26) in Glasgow on 10-12 November 2021. The report aims to inform and convince national policy-makers that numerous policies and measures exist that simultaneously advance both climate goals and the SDGs. Therefore, during the current economic downturn, it is possible to save resources by scaling up and widely applying these policies and measures, particularly to ensure that "no one is left behind".
Ruth Segal, SSRP Research Fellow, who will co-author the forthcoming report says:
"The COVID-19 pandemic has shown clearly that the poorest and most vulnerable communities are disproportionately impacted by global crises. This is equally true of the climate crisis. The drivers of poverty and inequality, climate change and environmental degradation are all interconnected. We hope that this report will identify solutions, that achieve climate goals in socially just and equitable ways to live up to the SDG pledge to 'leave no one behind'."
The inquiry titled 'Saving resources: Actions to achieve both climate goals and the Sustainable Development Goals' will close on Friday 18 June 2021.
Submissions of written evidence are encouraged from stakeholders such as ministers, civil servants, NGOs, development and environmental practitioners, academia and civil society. The inquiry is especially keen to hear from communities in the Global South where the UK has an impact.
Evidence will be gathered through this call for written submissions and a focus group discussion with a group of key stakeholders will follow. Written submissions must address one or more of the below questions:
What experience is there of building synergies between climate goals and SDGs? Please include practical actions and case studies where possible, including examples of benefits arising from connecting across policy processes.
What progress has the UK government made in aligning the climate and SDG agendas, either in the UK or internationally?
When designing and implementing policies to meet climate goals and SDGs, what actions should be taken to uphold the SDG principle of 'leave no-one behind'? (For example, engaging with local stakeholders; guaranteeing gender equity; etc.). Please provide examples/case studies if possible.
What are the barriers to achieving synergies among climate goals and SDGs? What incentives and resources are needed to overcome these barriers / strengthen opportunities for building synergies, and at what level (local, national, global), and for which stakeholders?
What role do non-government UK stakeholders (e.g. civil society, multinationals, trade unions, etc) have in ensuring equitable implementation of joint climate and SDG agendas, in the UK and internationally?
Find out more about this Parliamentary inquiry and email your submissions to appg-globalgoals@bond.org.uk by Friday 18 June 2021. Written submissions should be no more than six pages and it is not required to address all of the questions.
Please copy in Professor Joseph Alcamo, Director of SSRP (Joseph.Alcamo@sussex.ac.uk), and Ruth Segal, SSRP Research Fellow (R.Segal@sussex.ac.uk), into any University of Sussex or Institute of Development Studies (IDS) email submissions. Joseph and Ruth will also be happy to answer any preliminary queries you may have about this inquiry.