Register now: Decolonising the Curriculum at Sussex - a half-day online symposium
By: Sean Armstrong
Last updated: Thursday, 10 June 2021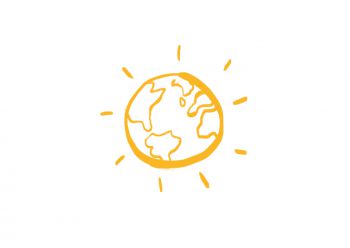 Save the date:

Decolonising the Curriculum at Sussex: Cross-disciplinary Perspectives & Decolonial Futures, A Half-Day Online Symposium | 30 June | 9.30 am - 1.00 pm
---
Students and staff are invited to attend a half-day online symposium on Wednesday 30 June, 9.30 am to 1.00 pm to explore concrete examples of decolonising the curriculum at Sussex. This symposium aims to spark an inclusive and longer-term conversation around possibilities for decolonising the curriculum across disciplinary contexts at the University. Register for the symposium now.
Decolonising the curriculum in context
For universities around the world, decolonising the curriculum has increasingly emerged as central to addressing race-based inequities in student attainment and outcomes while, at the same time, delivering a truly global and culturally enriching educational experience that benefits all students. Across higher education institutions, however, decolonising the curriculum has yet to achieve consensus, with its plurality of approaches and the pace of change serving as sites of contestation between staff and students.
The Sussex difference
Here at Sussex, the ambition is to be radically disruptive of this traditional divide between staff and students. The core aspiration of the event is to spark inclusive, cross-disciplinary conversations around how decolonising the curriculum can move from being contested to being integral both to Sussex's pedagogic delivery and curriculum. Created by a staff-student team comprising Professor Claire Smith, Deputy Pro-Vice-Chancellor, Education and Innovation, Dr Eva Sansavior, Academic Developer, School of Media, Arts and Humanities, the student-led group Decolonise Sussex and academic colleagues from across the University's disciplinary spectrum, the event will take as its starting point two key questions:
Across disciplinary contexts, what is decolonising the curriculum now?
And what decolonial futures can be collectively imagined and created by the University community?
Bringing together staff and students from a broad range of academic, cultural, disciplinary and professional contexts, the symposium aims to provide a space for wide-ranging, reflective discussion. Centred around concrete examples, the symposium will be an opportunity to showcase existing best practice in this area within the University. It will also mark the first steps towards forging a shared vision of decolonising the curriculum practice at Sussex, a key milestone on the path to realising the University's strategic ambition to build a university culture in which 'equality, diversity and inclusion is everybody's business' (Sussex 2025).
This event is part of the Pedagogic Revolution, a key workstream within the University's Learn to Transform strategy. Join the conversation!
Author: Dr Eva Sansavior
---
Programme
9.30 – 9.45 am
Symposium Introduction
Professor Claire Smith, Deputy Pro-Vice-Chancellor, Education and Innovation
Panels
9.45 – 10.35 am
'Decolonising the Curriculum - Cross-disciplinary conversations'
Discussants: Dr Muna Al-Jawad, Brighton and Sussex Medical School; Dr Tam Cane, School of Education and Social Work; & Dr Eva Sansavior, Academic Developer, School of Media, Arts and Humanities
10.35 – 11.25 am
'Co-creating the decolonised curriculum'
Discussants: Khadija Hossein, Decolonise Sussex; Dr John Masterson, School of Media, Arts and Humanities; & Teresa Sutton, Sussex School of Law
Break (10 minutes)
11.35 am – 12.25 pm
'Partnership approaches: 'making decolonising the curriculum 'everybody's business''
Discussants: Mark Clark, The University of Sussex Business School; Ilyas Nagdee, Equality Charter Manager; & Richard Wragg, University of Sussex Library
12.25 pm – 1.00 pm
Next steps: plenary discussion
Symposium organiser: Dr Eva Sansavior