University of Sussex appoints Professor Rachel Mills as Provost
By: Sean Armstrong
Last updated: Monday, 12 April 2021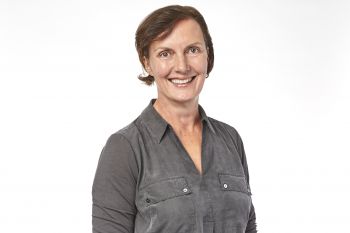 Professor Rachel Mills, a leading oceanographer, is to be the next Provost of the University of Sussex.
Professor Mills will join Sussex in August from the University of Southampton, where she has enjoyed a career spanning nearly 30 years.
At Southampton, she is currently Dean of the Faculty of Environmental and Life Sciences and is a member of the university's executive.
As Provost, she will deputise for the Vice-Chancellor and will be Sussex's most senior academic, overseeing the institution's Schools.
Professor Adam Tickell, the Vice-Chancellor, said: "I am delighted that Rachel will be joining us. Rachel has a distinguished scientific record and has excelled in her leadership role at Southampton. She shares Sussex's values and our ambitions to be an impactful and engaged university. I am confident she will play a vital role as we reshape our university to achieve our academic vision."
After completing her PhD and postdoctoral work at Cambridge, Professor Mills joined Southampton in 1993. She has held a number of leadership roles in that time, including Dean, Associate Dean, Head of School of Ocean and Earth Science, and Deputy Head of School. As the University Sustainability Champion she led the co-creation of the university strategy with the student and wider community and is delivering against ambitious targets across all areas of campus operations, education, research and enterprise.
She is a deep-sea oceanographer who works on the chemistry of the deep seafloor and its impact on life in the sea. She has led research expeditions using submersibles and remotely operated vehicles to remote and deep, unexplored parts of the ocean. Her most recent work has just been published in the Proceedings of the National Academy of Sciences and summarises a decade of work dedicated to understanding how the micronutrient iron escapes from the seafloor to fertilise life in the ocean.
She is the architect of a free, online course, 'Exploring our Ocean', which has reached over 57,000 learners of all ages around the world and impacted society's understanding of sustainable oceans.
Professor Rachel Mills said: "I have long admired Sussex as a university that does things differently and I am honoured to be joining this summer to help realise the ambitions of the Sussex 2025 strategy.
"Higher education is at an interesting moment globally as we come out of a year of lockdowns and disruption to the way we all live, learn and work. There are many challenges but there are also plenty of opportunities for Sussex as we reimagine our future with our staff, students and alumni. .
"Sussex has a unique history and reputation and I believe has the right framework and ambition to thrive. I am excited and energised about playing my part.
"For these reasons, Sussex was the obvious choice for me – plus, of course, I'll still be by the ocean. I look forward to meeting you all later this year."
Sussex's current Provost, Professor Saul Becker, is retiring this month.