UK society picks up unpaid £110 billion tab from energy industry every year
By: Neil Vowles
Last updated: Friday, 26 March 2021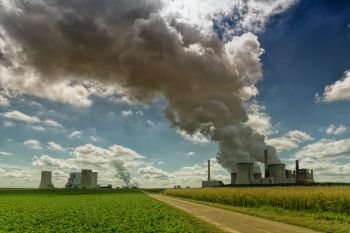 The UK energy sector generates more than £110 billion of additional unaccounted costs every year, new research from the University of Sussex Business School and Hanyang University reveals.
The true social, environmental and health costs of the UK energy sector is more than three times the entire revenues of the country's electricity industry (£30 billion), the research reveals.
Professor Benjamin K Sovacool, of the University of Sussex Business School, along with Professor Jinsoo Kim and Minyoung Yang of Hanyang University, also calculated the UK's transport sector added an extra £154 billion in costs which the industry passes on indirectly to taxpayers every year. Within this amount, road passenger transport (£127 billion) and aviation (£25 billion) are the biggest contributors.
The authors calculated the huge costs brought about by the sector's contribution to climate change, air pollution and land degradation which are not met by energy producers or consumers but instead paid for by society at large.
Natural gas is the UK's biggest contributor of energy externalities (£34 billion) and alongside nuclear energy (£24 billion) accounts for more than half of the UK energy sector's hidden additional costs.
Minyoung Yang, a doctoral scholar at Hanyang University, said: "We hope our findings will give helpful guidance to the UK government when it considers the costs basis for infrastructure investment for the future. The case for increased UK investment in wind is strengthened when the relative low level of externalities it generates is added into the calculations. On the other hand, the UK's continued high investment in roads, including £27 billion at the last budget, becomes an even poorer value-for-money decision when its significant hidden costs are also factored in. Roads already account for 83% of the UK's transport externalities and further investment in the UK roads network will only raise that figure higher."
Benjamin K. Sovacool, Professor of Energy Policy in the Science Policy Research Unit (SPRU) at the University of Sussex Business School, said: "Our analysis suggests that electricity imposes a whooping £110 billion in annual external costs within the UK, alongside an additional £154 billion in hidden costs related to transport and mobility. This combined £264 billion is shockingly more than the entry country invests into the NHS each year—and it underscores how much social and economic injury our energy and transport systems cause.
"It's yet even more sobering evidence that the UK needs to move away from fossil fuels and ambitiously pursue rapid decarbonization. It also questions whether nuclear power deserves a substantial role in the national energy mix given its huge hidden social and economic cost."
The academics calculated that coal's unaccounted costs totalled £8.3 billion and oil £600 million.
The analysis also uncovered that renewables accounted for around 40% of the sector's externalities with bioenergy (£14.5 billion) and wind (£14.3 billion) the biggest contributors followed by waste (£9.8 billion), solar (£5.1 billion) and hydro (£1 billion).
Waste and coal produced the highest proportion of externalities in relation to the amount of energy they created because of the high levels of air pollutants they emit compared to other energy sources.
Professor Jinsoo Kim, from the Department of Earth Resources and Environmental Engineering at Hanyang University, said: "It is evident from our analysis that the UK's power mix is progressing towards a sustainable future with decreasing negative externalities. But substantial negative externalities remain, including those from renewable sources, which can be generated by negative impacts such as aesthetics, noise, and harming biodiversity.
"Expanding renewable power generation is unquestionably the key to tackle the climate crisis but the UK Government and the energy sector need to choose renewable locations carefully to limit externalities. The UK is a global leader in offshore wind planning and that is a good choice for minimising externalities despite the higher initial investment compared to other renewable sources."
The calculations are based on research newly published in Energy Research & Social Science involving a meta-analysis and synthesis of 139 studies containing 704 distinct estimates of externalities to find the range and scope of externalities, e.g. the unexpected costs or benefits resulting from economic activity that affects people other than those engaged in that activity for which there's no proper compensation, associated with electricity supply, energy efficiency, and transport.
The academics then calculated the annual cost to the UK by taking the extra cost associated with each energy source and multiplying it by its projected total supply for one year.