Obituary: Sir Leslie Fielding
By: Sean Armstrong
Last updated: Thursday, 11 March 2021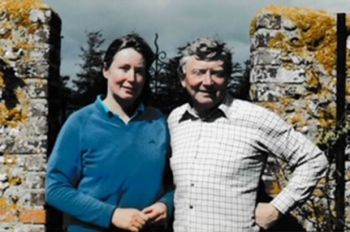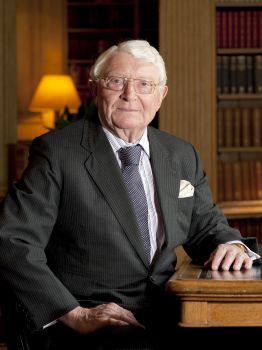 Sir Leslie Fielding, Vice-Chancellor of the University of Sussex from 1987 to 1992, died peacefully on Thursday 4 March after a short illness.
Sir Leslie served as a diplomat for much of his life, entering the UK Foreign Service in 1956. He went on to serve in Tehran, Singapore, Phnom Penh and Paris – introducing ballroom and disco to embassy circles along the way. He also held London-based roles in the Western Organisations Department and in the Planning Staff.
A strong supporter of the EU, he joined the Commission of the European Communities in Brussels in 1973, serving as the EC Ambassador in Tokyo from 1978 to 1982. He returned to Brussels to work as Director General for External Relations at the Commission from 1982 to 1987. For some years he also held positions as non-executive director of IBM (Europe) and a Special Adviser to Panasonic (Europe).
Retiring from the Civil Service, he became Vice-Chancellor at Sussex in 1987. He headed the University for five years, describing himself as "a learner all my life". During his time here he actively sought to engage with students in the tradition of Asa Briggs. He was awarded a knighthood in 1988 for his distinguished career at the European Community in Brussels and the Diplomatic Service. He left Sussex in 1992 in the knowledge he'd succeeded in achieving his ambitions in the role.
He chaired the Geography Working Group for the National Curriculum in Schools and served for ten years as Honorary President of the University Association for Contemporary European Studies. He was elected an Honorary Fellow of his Cambridge college in 1990.
After his departure from Sussex, Sir Leslie visited campus on a number of occasions and was involved in our 50th-anniversary celebrations in 2011. He features in a painting by Stephen Farthing RA, which depicts past Vice-Chancellors and currently hangs in the University Library.
His book Before the Killing Fields: Witness to Cambodia and the Vietnam War, with a preface by Chris Patten, was published in 2008. He wrote an autobiography in 2009 – entitled Kindly Call Me God – and went on to publish a novel and screenplay about Pol Pot. In 2020, he donated a copy of his latest book, When the EU Going Was Good, to Sussex.
Sir Leslie was a Lay Reader in the Church of England for much of his adult life and sat on the General Synod, voicing his support for the introduction of women priests.
He read History at Emmanuel College, Cambridge, and went on to study Persian at the School of Oriental and African Studies in London. He was a Visiting Fellow at St Antony's College, Oxford from 1977 to 1978, where he met his wife Dr Sally Harvey, a mediaeval historian.
The Fieldings lived in the Welsh Marches, near Ludlow, prior to moving to Malvern in Worcestershire before Christmas. Sir Leslie is survived by his wife, Sally, daughter, Emma, and son, Leo.