Transformative innovation is crucial in a post-COVID scenario, say research funders
By: Francisco Dominguez
Last updated: Tuesday, 26 January 2021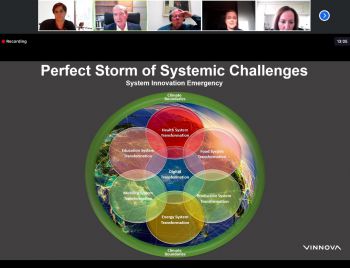 A Swedish innovation chief opened an event with University of Sussex Business School researchers and called for sustainability and resilience based on a systemic perspective.
Göran Marklund, Deputy Director General and Head of Operational Development at the Swedish Innovation Agency VINNOVA, was speaking at the Transformative Innovation Policy Consortium (TIPC) Global Learning Event, which brought together research and innovation experts from 18 countries.

Dr Marklund highlighted that traditional ways of thinking about innovation have left us ill-equipped to deal with the challenges of the world we live in now and in the future. The pandemic has "brought into focus this perfect storm of systemic challenges", he said, calling for directionality, reflexivity, demand articulation, and new indicators that reflect the systemic nature of the problems being tackled.
His opening remarks set the scene for a day of shared enquiry and networking for TIPC, aggregating learning that had taken place throughout 2020 at events in the Latin America, Africa and Nordic regions.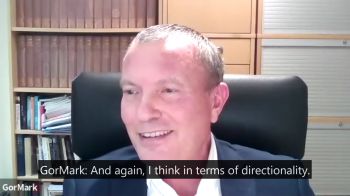 Participants explored new research on metrics for transformation and second order learning, the TIPC policy lab that will capture concepts, tools, insights and learning materials, and living examples of policy experimentation in diverse regional contexts.

The day ended with a panel on investment for transformative change, hosted by Caetano Penna, co-editor of Mission-Oriented Finance for Innovation. He was joined by Felicity Spors, Head of International Affairs at EIT Climate-KIC, and Kate Fox, Investment Manager of Baillie Gifford's Positive Change Fund to reflect on how finance can be mobilised towards societal and environmental transformation.

'The need for transformative change has become widely accepted, with missions and grand plans to tackle societal and environmental challenges being placed at the heart of recovery packages around the world,' said Victoria Shaw, TIPC Programme co-Director. 'TIPC is building a global learning community to address how such policies can be implemented.'

Professor Steve McGuire, Dean of the University of Sussex Business School, said: "The mission of the School is to address real-world issues and pressing global policy agendas. We are delighted that SPRU researchers in TIPC are working collaboratively with science and innovation funders from around the world to aid recovery from the COVID crisis."

The Transformative Innovation Policy Consortium (TIPC) is a membership group of policy makers, funders and researchers seeking to mobilise the power of innovation to address societal and environmental challenges. It is coordinated out of SPRU at the University of Sussex Business School, the Utrecht University Centre for Global Challenges, and INGENIO (CSIC-UPV) in Spain. Members and associate members include science, technology and innovation (STI) agencies from China, Colombia, Ghana, Finland, Kenya, Norway, Senegal, South Africa and Sweden.