This Sussex Life. MA student Louise Harman: "Curiosity brought me to Bob. I felt I was there for him."
By: Jacqui Bealing
Last updated: Friday, 18 December 2020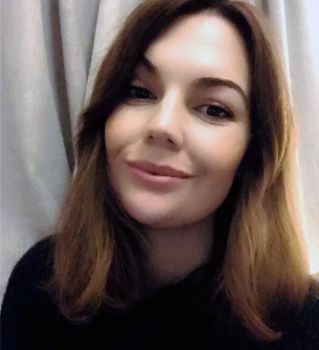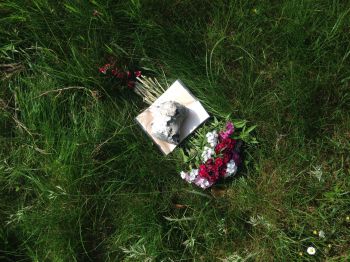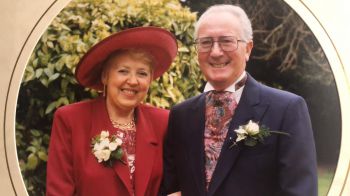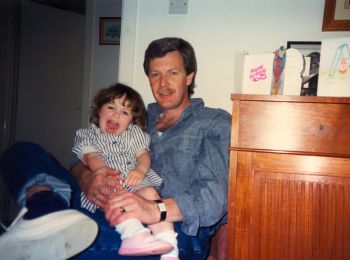 Louise Harman, who is studying for a Masters in Literature and Philosophy, is raising money for Age UK after sharing a personal story about grief, love and connection.
Six years ago, while walking the South Downs, I came across a bunch of flowers left in a field. Every two weeks, a new bunch appeared. I was curious about them, so I left a note: 'Who is it that you remember?' The person leaving the flowers – a widower called Bob – wrote a note back, and included a photo of his wife Jeanne and the card of her funeral service.
I Ieft another note to say I would think of Jeanne, and Bob later replied that this made him so happy. We continued writing notes and leaving them for each other under a rock or a stone to protect them from the rain. Sometimes others read them too, although they always put them back. Bob told me about his life and the places he and Jeanne had visited, and I shared my stories of where I had been and what I was doing. It was amazing that he was so open with me.
I was 29 and Bob was 83, but we found we had a lot in common. It was my only friendship that was non-digital. It felt like a really private and sacred thing. Curiosity had brought me to Bob. I felt I was there for him. When my dad, David, died suddenly in 2017, Bob was there for me.
People expect you to move on quickly through grief, but Bob reminded me that I didn't have to follow a timescale and that it's not wrong to hold on to people you love after they have died. He had been grieving his wife for nine years, and his wisdom opened my mind to just thinking differently about it.
I began my MA at Sussex as a way of distracting myself after my dad's death, although everything started to become about my dad. Death and the meaning of life is very wrapped up in the subjects of English and Philosophy. My dissertation is about death, the digital and photography (my undergraduate degree was in photography at the University of the Creative Arts) – and I've done a creative piece about writing to my dad. So many people talk to dead loved ones through social media – wishing them a happy birthday, or sharing a memory – that the dead don't live in a separate space to us anymore. I wanted to explore this.
Bob and I continued to leave notes until he was unable to walk the Downs. And then we wrote to each other's home addresses. At the end of 2019 I stopped hearing from him. I cycled to his house to see what had happened. His daughter, after having my letter forwarded to her by one of Bob's old neighbours, told me that Bob now had severe dementia and was in a care home. He doesn't really remember me anymore, which is sad for me. But I think it's rather lovely that he now believes Jeanne is still alive and is in the room next to him.
During the lockdown I did a StartUp Sussex course about Social Enterprise to learn about business skills. One of the workshops I did was with Lulu Minns, who does a podcast called 'She Rebel Radio'. She talked about storytelling and sharing with Beatrice n. Kabutakapua, so for the first time ever I shared my story about Bob. I did it through Instagram and received so many positive reactions that it gave me confidence to raise money for Age UK Coronavirus Emergency Appeal through JustGiving. Within three days I'd been pledged more than £400.
I then realised I could create a social enterprise, where the profits go to older people that have lost someone and are now alone. It's based on the idea of encouraging curiosity rather than 'recovery' from grief. I didn't find it helpful that people talked about grief as if it were an illness, or told me to take anti-depressants saying, "Don't think about it, don't dwell on it." It was shocking, really, some of the things that people said to me. I didn't feel that I had the resources I needed. I have spent so much time since my dad died researching death and grieving, but not necessarily reading traditional grief books.
The support I received from Sussex has been really good. I plummeted quite badly in the first year of my MA, but there were people at Sussex who really helped me, including the University's Lead Chaplain Chris McDermott. You put a lot of pressure on yourself when someone dies. Starting an MA at that point may not have been the best decision, but I made so many new friendships and have grown so much that, ultimately, I'm glad I did it.
This profile is part of our This Sussex Life series