University of Sussex retains award for excellence in researchers' career development
By: MARGARET Ousby
Last updated: Friday, 29 January 2021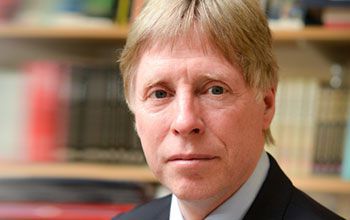 The University of Sussex is pleased to confirm that it has retained an award for excellence in supporting researchers to develop their careers. The HR in Excellence in Research Award recognises the measures the University takes to ensure great working conditions and career development opportunities for research staff. The University has now held this award for six years.
Professor Stephen Shute, Pro Vice Chancellor for Planning and Resources at the University of Sussex, said:
"The University of Sussex is proud to have a working and research environment where quality and excellence is recognised and celebrated. We work hard to support our researchers – and all our colleagues – to help them reach their career potential and to enjoy the experience along the way.
"The fact that we've now held this award for six years is a testament to the teams who have made supporting researchers a priority. Well done to everyone involved."
The award is granted by the European Commission. It affirms that the awarded institutions have developed plans in place to deliver the European Charter for Researchers and Code of Conduct for the Recruitment of Researchers. Having the award gives both national and international researchers confidence that the institution is committed to supporting their careers.
Every two years the University undertakes a formal review of its progress, and sets out the strategy and intended actions for the next two year period. Our action plan is available on the HR Excellence in Research web pages. UK-based Vitae-member organisations retain the award by implementing the principles of the Concordat to Support the Career Development of Researchers. The University's Research Staff Working Group oversees progress against the Concordat Implementation Plan.
There are currently 100 UK institutions which hold the award, and we are proud that Sussex is one of 15 UK-based universities receiving or retaining the award today.