Banning out-of-hours email likely to be harmful to some employees, new study finds
By: Neil Vowles
Last updated: Friday, 17 January 2020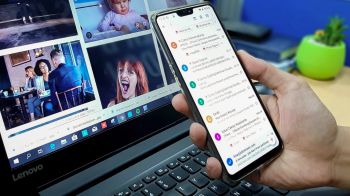 Company bans on workers' accessing emails after office hours could do more harm than good to employee wellbeing, a new study suggests.
The newly published research, led by the University of Sussex Business School, states that while blanket bans could help some workers to achieve certain goals, they could impede other employees' progress towards their own targets.

Presenting strict policies on email use could be particularly difficult for employees with high levels of anxiety and neuroticism, the study warned. It is important for employees to be able to control their response to the growing accumulation of emails which can cause stress and feelings of being overloaded, the research authors said.
Lead author Dr Emma Russell recommends organizations should instead personalise work-email action recommendations according to the different goals that different people value.
Dr Russell, psychologist and senior lecturer in management at the University of Sussex Business School, said: "The take-away for the public from our research is that 'one size fits all' solutions for dealing with work email are unlikely to work.
"Despite the best intentions of a solution designed to optimise well-being such as instructing all employees to switch off their emails outside of work hours to avoid being stressed, this policy would be unlikely to be welcomed by employees who prioritise work performance goals and who would prefer to attend to work outside of hours if it helps them get their tasks completed.
"People need to deal with email in the way that suits their personality and their goal priorities in order to feel like they are adequately managing their workload. When people do this, these actions can become relatively habitual, which is more efficient for their work practices."
Restrictions on email usage are becoming increasingly prevalent with Volkswagen an early adopter, configuring servers so emails are only sent to employees' phones half an hour before the start and after the end of the working day – and not during weekends.
Daimler also introduced a policy that switches off employee access to emails during holidays while Lidl bosses in Belgium banned all internal email traffic between 6pm and 7am the following day last year to help staff clear their minds and enjoy their time off.
A law was passed in France in 2017 requiring companies with more than 50 employees to establish hours when staff should not send or answer emails while New York City discussed proposals to become the first city in the United States to grant employees the "right to disconnect" after work earlier this year.
The paper found that people tend to have one of four goals in mind when they are dealing with work email – to show concern to others, to achieve their work effectively, to preserve their well-being, or to have control over their work.
The study, published in the Computers in Human Behaviour journal, also details a comprehensive list of 72 actions that employees regularly perform to manage their work emails.
Individual employee's inbox management and interaction varied depending on what key personality traits and work priorities they exhibited and valued the most, a questionnaire and in-depth interviews with volunteers revealed.
Dr Russell said: "In this paper, we explored individual differences in the actions that people use to deal with work-email, and how different work-email actions impact people's goals differently.
"We deal with email differently depending on the goals that we are prioritising, and we tend to prioritise goals that fit with our personality.
"For example a very agreeable person will prioritise goals to show concern to others, which may mean they respond more quickly to work email, or take care over the language and tone they employ when writing."

To read the paper in full, visit here.