Professor Sarah Guthrie appointed Head of the School for Life Sciences at the University of Sussex
By: Sean Armstrong
Last updated: Monday, 11 November 2019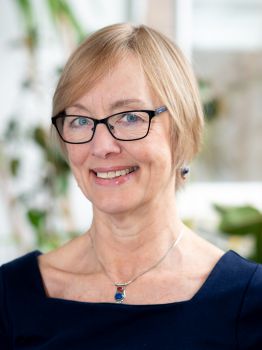 Professor Sarah Guthrie, a leading developmental neurobiologist, was the unanimous choice of the panel following a competitive recruitment process. She had been interim Head since 2017.
Among her achievements during those two years has been an increased focus on growing research, including recently securing a multi-million pound award from the BBSRC for doctoral training across four universities, that will bring 19 studentships per year over five years. She has placed emphasis on fairness, inclusion and improving the culture of the School.
Professor Guthrie said: "From conservation to cancer biology, Life Sciences at the University of Sussex has exceptional breadth and depth, and I am committed to increasing the international profile of the School still further.
"A key focus will be to create the conditions for a high performance culture and to promote the career development of our outstanding staff.
"We will train a new generation of highly-skilled scientists and environmentally-conscious professionals to provide solutions to the problems that face the planet.
"I'm really looking forward to working further with both our staff and students to make this happen."
Professor Adam Tickell, Vice-Chancellor of the University, said: "It was quite clear during the interview process that Sarah has a sincere passion for the School of Life Sciences, and a real drive to ensure the School is an attractive prospect for both our staff and students.
"We were energised by her plans for the School under her leadership."
Professor Guthrie, who joined the University in 2016, is a leading expert on the development of motor neurons and cranial nerves, including the oculomotor system which controls eye movements. Her work has unravelled the signalling pathways in neurons that lead to normal or abnormal nerve wiring, including the genetic causes of eye movement disorders (such as squint).
Before joining Sussex, Professor Guthrie worked for 25 years at Kings College London (KCL), where she began her career as a Lecturer in Neuroanatomy, researching to uncover fundamental principles of hindbrain development. After switching focus to mechanisms of axon guidance, she became a Professor in the world-leading Centre for Developmental Neurobiology, and was Deputy Head of the Division of Neuroscience.
She completed her undergraduate degree at the University of Cambridge (Newnham College) and a PhD at University College London, before undertaking postdoctoral studies at Scripps Clinic in San Diego.