Sussex's Festival of Social Science events
By: Stephanie Allen
Last updated: Monday, 4 November 2019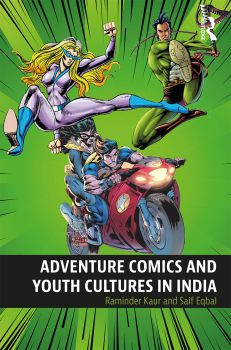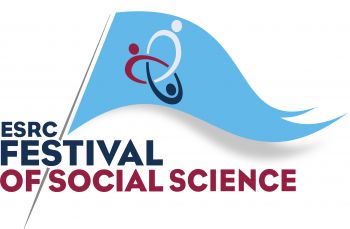 Eight upcoming events will showcase University of Sussex projects and researchers as part of the Economic and Social Research Councils (ESRC) Festival of Social Science.
Come along to explore the risks that environmental defenders face, find out more about intergalactic superheroism in India and across the globe, and ask questions about life after Brexit. The Festival, which runs during the first week of November (2nd-9th), aims to promote and increase awareness of the contributions social science research makes to the wellbeing and the economy of UK society. These events were supported through the University of Sussex ESRC Impact Acceleration Account.
Events include:
Community Empowerment in the Aftermath of the Grenfell Tower Fire
Following one of the biggest and deadliest disasters in UK history, this event explores new research on community empowerment as a means to getting justice. Psychology PhD student Selin Tekin Guven and other speakers will be holding an interactive event at Community Base in Brighton on Saturday, 2 November (2pm - 5pm).
Rethinking Digital Innovation Strategies: Learning from the Grassroots
How can we create better, more purpose-driven digital innovation; innovation that provides greater social and economic value to our communities? Researchers from the University of Sussex's Science Policy Innovation Unit, the FuseBox Innovation hub and Nesta join forces for this special event at the FuseBox in Brighton on Monday, 4 November (6-8:30pm), which both questions and suggests alternatives to the dominant Silicon Valley model of innovation.
Find out more and register for the event.
Portraits of protectors: violence and frontline environmental defenders
Organised by Dr Paul Gilbert, Brighton's ONCA will host an exhibition of artworks by, and portraits of, environmental defenders running from 4th-7th November. Alongside this exhibition, an evening discussion at ONCA on Wednesday, 6 November (7pm-9:30pm) will include defenders and third sector organisations working with those at risk of violence, asking how to best support and understand the experiences of defenders in a range of contexts.
Find out more and register for the evening talk.
Intergalactic superheroism across the globe
Beyond Batman and Wonder Woman, what about other cultural repertoires of intergalactic superhero/ines? How do other young people engage with illustrations, storytelling and imaginaries of superheroism? Join Prof Raminder Kuar and other panellists in London on either Thursday, 7 November (12:30-2pm, RSA) or Friday, 8 November (4:30-6pm, Pinter Studio) to discuss and view the premiere of an exciting new film.
Find out more about the 7 November event here, and register here. And find out more about the 8 November event here, and register here.
Curious? Check out the event trailer here.
Future of Work in Greater Brighton CoLab
What will the future of work look like in Greater Brighton? This event on Thursday, 7 November (5pm-7:30pm) at the Brighthelm Centre Auditorium in Brighton will facilitate a collective discussion between the University of Sussex's Business School Future of Work Hub researchers, and a wide range of local stakeholders.
Find out more and register to attend by emailing Elizabeth Kellingley at bsre@sussex.ac.uk.
Grassroots-humanitarianism: should you get involved?
Who are we responsible for? When should we intervene? What difference do 'small acts' make, when the problems we face are so much bigger? These are some of the questions which this workshop, organised by Dr Anne-Meike Fechter, will seek to address on Thursday, 7 November (6pm-7pm) at the Friends Meeting House in Brighton.
Find out more here or email Anne-Meike Fechter on a.fechter@sussex.ac.uk
Life after Brexit
Not sure what Brexit means for you? Come and have a glass of wine and some nibbles, and ask international trade policy experts the questions you've never quite had answers to. This event on Thursday, 7 November, organised and hosted by the UK Trade Policy Observatory, will be at the Grand Central pub in Brighton between 5pm – 8pm.
Find out more and sign up by emailing uktpo@sussex.ac.uk.


#MeToo: A journey towards a harassment-free workplace
A panel of experts, facilitated by Dr Galina Goncharenko, will meet at the Jubilee Library Conference Hall in Brighton on Friday, 8 November (2pm-4pm) to debate the difference the #MeToo movement is making to working practices and reporting mechanisms.
Find out more and register here.
The 17th annual ESRC Festival of Social Science takes place from 2nd-9th November 2019 with over 470 events nationwide. The full programme is available at: esrc.ukri.org/festival. Catch up and join in on Twitter using #ESRCFestival.