Neuroscientist makes front page news in Chile after high-profile talk
By: Neil Vowles
Last updated: Friday, 18 January 2019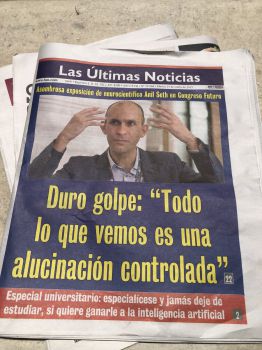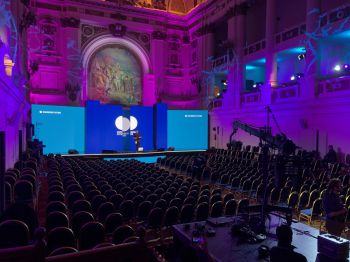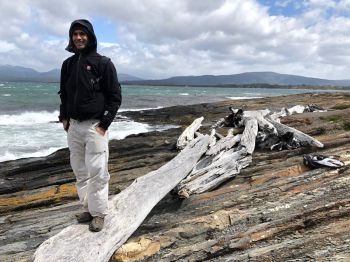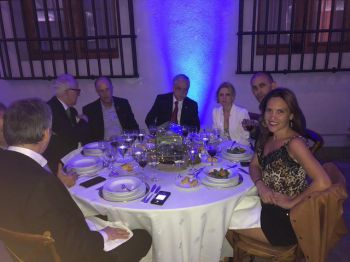 Neuroscientist Prof Anil Seth has headed up a delegation of top UK scientists participating in the "most important knowledge event in Latin America".
Prof Seth gave the opening keynote speech and led the inauguration at the high-profile Congreso Futuro in Chile at the start of the week, attended by the Chilean President Sebastian Piñera and Minister of Science Andres Couve, among many other dignitaries.
The Sackler Centre for Consciousness Science co-director was also involved in a number of key meetings to discuss UK-Chile relations in science, as well as initiating new scientific collaborations.
Prof Seth said: "It's been an incredible experience being here in Chile and experiencing the level of interest in science that Congreso Futuro generates has been inspiring. To be splashed across the front page of one of the country's biggest newspapers was a particularly surreal moment, as was rushing straight from the airport to dinner with President Piñera without time to even change into a suit and tie."
"The congress has brought together an exceptional range of scientists and thinkers from all across the globe, and across many different disciplines and it was a wonderful opportunity to meet some of my heroes who have inspired my own scientific endeavours – like the legendary Chilean biologist Humberto Maturana."
The Professor of Cognitive and Computational Neuroscience at the University of Sussex was part of a stellar line-up of world-leading academics addressing the week-long conference which included Richard Dawkins and four Nobel laureates - Brian Schmidt, Serge Haroche, Michael Kosterlitz and Bruce Beutler.
Prof Seth's talk on conscious perception as a controlled hallucination made front-page news for one of Chile's best-selling newspapers, and he was also interviewed on CNN Chile among a wide range of intensive media coverage .
His talk also received glowing praise from academics present with psychologist Dr Brian R Little describing it as "an evocative, original and deeply engaging exploration of consciousness and its adaptive illusions".


Just heard superb keynote address by @anilkseth Professor Anil Seth of the University of Sussex at the opening of the @congresofuturo in Santiago. it was an evocative, original and deeply engaging exploration of consciousness and its adaptive illusions.

— Dr. Brian R. Little (@DrBrianRLittle) January 14, 2019
During his time in Chile, Prof Seth also gave a keynote presentation in the country's second city Concepción as well as visiting Antarctica and Patagonia, accompanied by a delegation of Chilean and visiting scientists, including the Directors of the British Antarctic Survey and the Chilean Antarctic Institute.
He was also part of a delegation of UK scientists led by Chief Scientific Adviser Professor Carole Mundell that were involved in meetings designed to strengthen ties with Chile including a high tea at the British Embassy. Before he leaves Chile he will also participate in a series of Nobel Prize Dialogs at the Swedish Embassy, on the 'future of education'.
Another leading Government figure, Minister of Science and Senator Guido Girardi, has already invited Prof Seth to make a return visit to Chile in the future.
Prof Seth said: "It's been an exhausting but outstanding experience to be part of this week, and to see how much we share with our counterparts in Chile. And a real privilege too, to have these opportunities to share the research of myself and my colleagues at Sussex with such an extensive and diverse audience."
"It was great to see that the UK had the largest representation of all countries at this event, and, given the enthusiasm for neuroscience in evidence here, I am really excited about the potential for future collaborations between the UK and Chile in research and in science education and communication."