Life and a Career in Science – beyond academic research
By: Jessica Gowers
Last updated: Thursday, 20 December 2018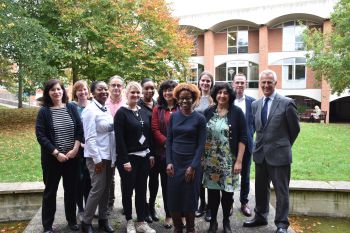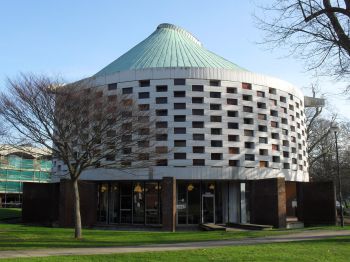 The School of Life Sciences and Brighton and Sussex Medical School hosted a joint event on Wednesday 17 October as part of Black History Month.
'Life and a Career in Science – beyond academic research' saw nine speakers discuss the different career pathways within the broad world of science and medicine.
The speakers highlighted their routes to their current positions as well as giving an overview of what their roles entail.
Speakers included Dr Sarah Collington, Senior Medical Science Liaison at Novartis; Dr Ayana Gibbs, Consultant Psychiatrist and Head of Medical Affairs at Camurus; and Dr Giovanna Lalli, Director of Scientific Affairs at UK Dementia Research Institute.
The event was also opened by Prof Claire Annesley, Deputy Pro-Vice Chancellor (Equalities and Diversity).
Jenny Holmes, Project Officer (Diversity and Inclusivity) at BSMS, said: "The purpose of this joint event between BSMS and Life Sciences was to explore the wide range of careers that are possible with a science or medicine background and to showcase speakers from a range of different ethnic backgrounds. It went really well and we are very happy with the positive feedback we have received already."
Dr Oyinkan Adesakin, a lead organiser of the event and Lecturer in Pharmacology in the School of Life Sciences said: "Events like these are important, so that Scientists realise that their skill sets equip them for a number of career options that they might not have considered or even heard about, irrespective of gender or race. It was a truly informative event, and the speakers were amazing!"