Sussex Summer Soul
By: Serena Mitchell
Last updated: Friday, 7 September 2018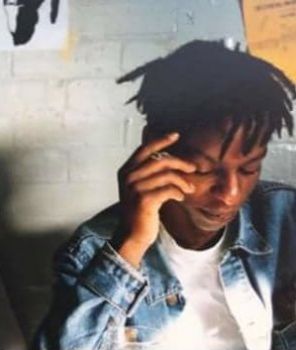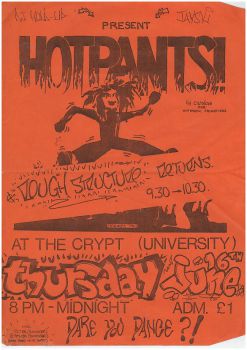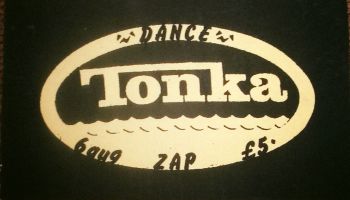 Anton Yule (MOLS 1987), former student DJ and Sussex alum, has returned to his decks this summer, creating a new R&B Soul playlist on SoundCloud to get you grooving this coming August Bank Holiday weekend.
If you studied at Sussex during the late 1980s, you may remember his legendary East Slope parties and HotPants nights at the Crypt (now Room 76 in Falmer House).
Anton, who now lives and works in Sydney, Australia, told us his student DJ story:
"I arrived at Sussex from Norwich in 1987 with two turntables but no records! Unfortunately, they'd been stolen a few weeks before I started university. Within a few days, I met another vinyl junkie in Jason Hinds (AFRAS 1987), aka 'Jayski Love', who had hundreds of hip hop, soul, jazz funk and funk records.
"Our first party was held in the East Slope flat I shared with 10 other students. We expected just a few people to attend but had to close the door when 150 or so students packed into the flat like sardines, going crazy to the music until the early hours.
"We held a further two parties at the flat before the University threatened us with eviction if we held another. So, we approached the Students' Union and persuaded them to let us hold weekly parties at the Crypt. Thus, the legendary 'HotPants' night was born, with myself 'DJ Hold-Up' and Jayski Love on the decks. I think we were the first students to hold DJ nights on campus for students outside official Students' Union organised events. HotPants continued at the Crypt for two years. It was wicked!"
Anton's DJ career flourished on the local Brighton club scene before he moved to London after graduating with a degree in Chemical Physics. He played with some of the established and emerging DJs of the late 1980s and early nineties, such as Carl Cox and Fatboy Slim:
"I played at various venues around Brighton and regular club nights too. I was resident DJ with Norman Cook (before his Fatboy Slim days) on Thursdays at the Downbeat club at the Loft, now the Rialto Theatre. Other nights included Kosmos at the Escape Club with Luke Slater, Tonka with DJ Harvey at the Zap Club and Club Guru at the Ship Inn on Ship Street, to name a few.
"When I moved to London, I continued playing at clubs and warehouse raves; organising 'Off The Roof' in Notting Hill and at festivals around the UK including Glastonbury. I played in Japan, US, Spain and even Iceland, before moving to Sydney, Australia in 2004 where I still organise DJ parties."
Listen to Anton's summer playlist 'Am your Boogie Man' and follow Anton/Warriors on SoundCloud, where he uploads playlists regularly.
Rough Structure
One local band that played at HotPants was Rough Structure, a multi-racial group formed in 1987. Drummer Vikrant Singh Jafa (ENGAM 1986) remembers:
"Most of the core members – myself, Khalid Amin (SOC 1987), lead singer Arthur and guitarist Dominic Grace (COGS 1986) – were Sussex students from India, Egypt, Nigeria and England respectively. The band also had 'floating' musicians including saxophone players, trumpet, percussion, backing singers, piano and keyboards.
"We played every Friday at the Crypt and other venues, including the Rock Garden in London, and the Sussex student annual ball. Our music included afro-rock, funk, blues, jazz and reggae and we'd sell tapes recorded in a studio in Brighton.
"Sadly Arthur has passed away, but I'm grateful for all the good memories we had together in Rough Structure."
Do you have a story to tell about your time at Sussex? We'd love to hear from you! Get in touch at alumni@sussex.ac.uk.
If you'd like to leave a comment, enter your ITS username, password, and your comment. The comment may need approval before it is displayed, so don't expect your comment to appear right away.
By submitting a comment you are agreeing to the Acceptable Use Policy.