Take a "bath" in birdsong at Newhaven Festival
By: Stephanie Allen
Last updated: Monday, 20 August 2018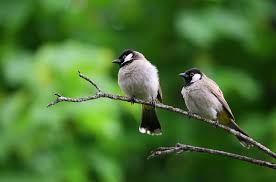 Give yourself a break from the pressures of modern life by bathing in birdsong in an ancient church this week, urges an expert in ecological acoustics.
Dr Alice Eldridge, whose research bridges the art and science of ecological sound and works in the School of Media, Film and Music at the University of Sussex, is collaborating with meditation teacher Alistair Appleton to create an immersive experience in a 12th-century church in Newhaven as part of the town's festival this week.
For the first week of the Newhaven Festival from Saturday 18 till Friday 24 August, St. Michael's church is being transformed into a restorative space. The church will be filled with a soundscape composed by Dr Eldridge from birdsong she recorded on the cliffs and woodlands surrounding the town earlier this year.
Dr Eldridge says: "Bird Bath is a really simple event, which conveys the essence of a range of contemporary research and practice in our understanding of human and ecological wellbeing.
"A few years ago I spent a field season in Sussex woodlands and Ecuadorian forests with colleague Dr Mika Peck from the School of Life Sciences. We were investigating the use sound as a way to monitor biodiversity, and noticed the wonderfully calming effect that these animal choruses had on us.
"The importance of the natural environment for human wellbeing is well recognised, but recent brain imaging research at the Brighton and Sussex Medical School also begins to help us understand why even listening to the sounds of nature can be beneficial.
"This comes at a time of increasing social and scientific recognition of the benefits of spiritual practices, such as mindfulness, in looking after our selves in modern life.
"Bird Bath brings these fairly complex ecological, neuroscientific and spiritual ideas together in a beautifully simple way. This event invites people to take a moment to pause, listen, breathe, reflect and remember what life is really about. Just come, sit and listen to the birds. Stay for as long or as little as you like."
Bird Bath is open from 10.30am - 5.30pm each day and is free. It is a collaboration between meditation teacher and broadcaster Alistair Appleton and Dr Alice Eldridge, with the kind support of Rev. Martin Miller and members of St. Michael's congregation.
For more information and to volunteer as a steward for a session next week visit: https://www.newhavenfestival.co.uk/whats-on/2018/8/18/bird-bath