Sussex students on track for success thanks to mentoring from Olympic champions
Posted on behalf of: Sussexsport
Last updated: Friday, 9 February 2018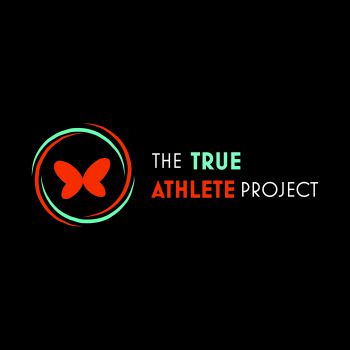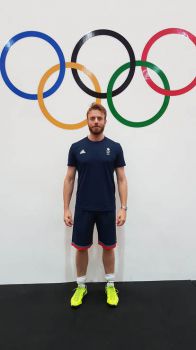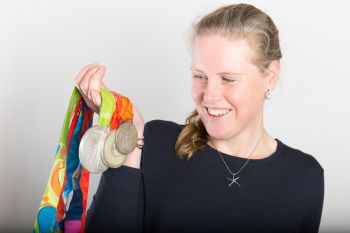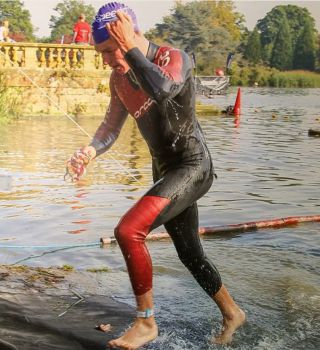 Sussexsport is excited to announce a new partnership with The True Athlete Project (TAP), a non-profit organisation formed of world-class athletes, coaches, psychologists, mindfulness teachers and policymakers.
TAP's mentoring programme matches aspiring young athletes with Olympic and Paralympic champions.
Sussex alumnus and two-time Olympian Laurence Halsted (Psychology 2006), co-directs the programme and is working with Sussexsport staff to provide unique mentoring opportunities to talented student athletes at Sussex who are enrolled on Sussexsport's Sports Scholarship Scheme.
Second-year Brighton and Sussex Medical School (BSMS) student and triathlete Max Thornton is the first of two Sport Scholars to receive a mentor from the project.
Max has been partnered with Frances Houghton - a five-time British Olympic rower, and four-time world champion, who won silver at the Athens, Beijing and Rio Olympic Games.
Throughout the year, mentor and mentee will be led through a ground-breaking programme that includes modules on performance, mindfulness, identity and values, community responsibility, and nature and connectedness.
Max said: "I'm really excited to begin working with the True Athlete Project and be mentored by Frances, an athlete who has experience of competing at the highest level. Hopefully this process can improve my mental game, and give me a more holistic approach to my sport."
Balancing academic studies alongside performance training, particularly in a solo sport without team mates to lean on, can be tough. But Max believes that the support of the Scholarship Scheme and mentoring from Frances will be key to maintaining his discipline. He added: "Training 15 hours each week, often alone, takes a mental strain.
"Having the mentoring and support there will help me to keep my motivation high and remain focused on my goals."
Frances is keen to pass on her knowledge to Max, too. She said: "It is fantastic to be involved in the True Athlete Project and to meet Max, my first mentee! I'm really excited to get started - to share my experiences, as well as learn from Max.
"Wellbeing, balance, and thriving as a person are an integral part of ultimate performances and getting the most out of sport, so it is a real privilege to be able to contribute to this project."
Another Sport Scholar, Psychology undergraduate and cricketer Bethan Harvey, has also recently been paired with a TAP mentor.
She will embark on a year-long partnership with Anna Bentley, an Olympic fencer, three-time British national champion, and Commonwealth Games bronze medallist.
TAP has big ambitions, not only for its athletes but for society, too. The project aims to change the culture of sport with a practical, mindfulness-based approach; re-imagining the idea of an athlete as someone who develops their mind and body to help others and make the world a better place.
TAP's founder, Sam Parfitt, said: "This is a truly innovative programme for aspiring professional athletes and a great chance to become part of a diverse and inspirational team."
Sussexsport's Deputy Head of Sport, Terry Cooper, said: "We are delighted to be working with the True Athlete Project and excited to be able to provide our Sports Scholars this unique opportunity to be part of a great initiative and be mentored by Olympians, who have competed at the highest level.
"Our Sports Scholarship Scheme aims to develop both the athlete and the student holistically; after speaking with former Sports Scholar Laurence Halsted, it was clear that the team at True Athlete Project had a similar philosophy. The TAP mentors will add to an existing network of support, which develops the physical and mental health and performance of our scholars.
"Those who have benefited from the partnership have already spoken of the value of the mentoring sessions. I am looking forward to seeing our partnership grow and prove successful in supporting Sussex students to go on and achieve both personal and sporting success."
Former Sussex student and Sport Scholar Laurence, who most recently competed at the 2016 Rio Olympics and currently works as the Performance Director for the Danish Fencing Federation, is passionate about TAP's innovative approach to athlete development and the opportunity to partner with the University, of which he has fond memories.
Laurence said: "We're excited about welcoming Max and Bethan onto the TAP mentoring programme and marking the start of a fruitful collaboration with the University of Sussex.
"I have only the best memories of my time as a Psychology undergraduate at Sussex and am particularly pleased to continue my relationship with the University - especially Sussexsport, who were always so supportive during my time there."
TAP is seeking individuals and organisations to sponsor young athletes onto the programme with a scholarship in their name. To find out more, email: sam@thetrueathleteproject.org.
Applications for 2018/19 entry to the University's Sports Scholarship Scheme are now open. The Sports Scholarship Scheme is supported through the generous

donations of alumni and friends of the University via the

Sussex Fund

.

Find out more about the scheme, including how to apply, on Sussexsport's webpages.