31 of Sussex's past honorary graduates you might have heard of ...
By: Rose Tremlett
Last updated: Friday, 12 January 2018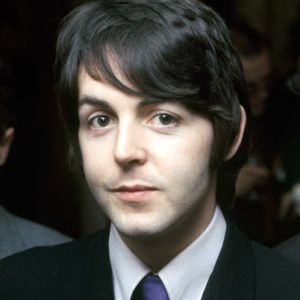 The University of Sussex's Winter Graduation ceremonies take place next week and the University will be awarding two new honorary degrees.
Honorary degrees are (much like Royal honours) handed to people who have made an outstanding contribution to society or a field of expertise.
While many of the University's honorary graduates also previously completed a separate degree at Sussex, some will have studied elsewhere.
Here are 31 of our honorary graduates you might have heard of …
1
Violet Bonham Carter – June 1963
You'll know the name from the fame of her granddaughter: the actress Helen Bonham Carter, who has appeared in films including Mary Shelley's Frankenstein, Fight Club, the Harry Potter series and more.
But Lady Bonham Carter had achievements of her own; she was one of the first to alert Britain to the dangers of fascism in the lead-up to the Second World War, became governor of the BBC during the war and, just after the conflict, became the first female president of the Liberal Party (which became the Lib Dems).
2
Harold Macmillan – June 1963
The British Prime Minister from 1957 to 1963, Macmillan had previously fought (and been badly wounded) in the bitter Battle of the Somme during the Great War.
His honorary degree came just months before he left office, during which time the Conservative politician had overseen the launch of premium bonds – a saving scheme offering cash instead of interest – but also the controversial Beeching cuts, which closed more than 2,000 railway stations and thousands of miles of track.
3
Paul-Henri Spaak – June 1963
Spaak is considered one of the founding fathers of the European Union – instrumental in forging the 1958 agreement that formed the European Economic Community (a forerunner of the EU). He had been tasked with studying the possibility of a common market three years earlier.
Prior to his award from Sussex he was also secretary-general of NATO.
4
Leonard Woolf – June 1964
The husband of novelist Virginia Woolf but also an author in his own right.
Leonard wrote books but was also a political theorist who contributed often to the New Statesman. The couple lived in Rodmell, near Lewes.
5
Dorothy Crowfoot Hodgkin – June 1965
Among the professor's most influential discoveries are the confirmation of the structure of penicillin and the structure of vitamin B12, which helps make DNA and maintains blood cells.
For her B12 discovery she became the third woman to win the Nobel Prize in Chemistry.
6
Harold Wilson – July 1966
Another UK prime minister, this time on the other side of the political spectrum from Macmillan.
Wilson received his honorary degree while actively serving as prime minister (1964-1970). In that time his government abolished the death penalty and modernised laws on homosexuality and abortion.
7
Yehudi Menuhin – July 1966
Menuhin is widely considered one of the greatest violinists of the 20th century, maintaining a recording contract with EMI for 70 years.
Born in the USA, Menuhin debuted a solo sonata by Bela Bartok in 1944 and, towards the end of the Second World War, performed with Benjamin Britten for Holocaust survivors of the Bergen-Belsen concentration camp.
He was also one of the early adopters of yoga in western culture.
8
Mstislav Rostropovich – July 1970
Another musician, Russian Rostropovich was "probably the greatest cellist of all time", according to Julian Lloyd Webber.
Rostropovich was taught by Dmitri Shostakovich and premiered more than 100 pieces, forming artistic partnerships with composers such as Sergei Prokofiev and Leonard Bernstein.
During his life he received about 50 awards, including an OBE – not to mention his Sussex degree.
9
Harry Ricardo – July 1970
Harry was one of the foremost designers involved in developing the internal combustion engine as we know it. His interest in engines began in the early 1900s and he designed one of the first two-stroke engines.
His company, Ricardo, is based nearby in Shoreham and is today a key consulting firm in the vehicle industry.
10
Noel Coward – July 1972
The playwright, composer, director, actor and singer, who combined cheek and chic, was awarded a Sussex honorary degree nine months before his death.
He found success between the two world wars (for example with his play adapted for film, Private Lives) and had hits in the post-war years with the epic Around The World In 80 Days and comedy caper The Italian Job.
11
Laurence Olivier – July 1978
Olivier's first acting success was in Noel Coward's aforementioned play Private Lives and went on to play more than 50 cinema roles, including Wuthering Heights and a Shakespeare trilogy.
Although he was known for his stage work, Olivier also had success in his later career in TV roles, such as a serial of Brideshead Revisited.
12
David Attenborough – July 1979
Although several Attenboroughs have scooped honours at Sussex, David gets a special mention because of his jaw-dropping nature documentaries. He used the programmes to deliver moral messages, such as taking action to preserve the environment and introducing population control.
His brother Richard and nephew Michael were also honoured by Sussex in 1987 and 2005 respectively.
13
William Hawthorne – July 1984
From the same school of thought as Harry Ricardo, it's safe to say we wouldn't be anywhere fast without Professor Hawthorne. He worked on the development of the jet engine.
He helped come up with the fuel and air mixture that enabled fast combustion, and then produce the chambers used in the first British jet aircraft.
14
Virginia Wade – July 1985
One of the first sporting stars to be honoured by Sussex, Wade was a tennis champion and then a reporter on the sport for the BBC.
She is so far the only British woman to have won titles at all four Grand Slam tournaments and the last British woman to have won Wimbledon (in 1977).
15
Paul McCartney – July 1988
The Beatles had long stopped performing live when Paul McCartney picked up his award.
Now living in the village of Peasmarsh in East Sussex, McCartney is considered one of the most influential figures in pop music history.
He was one of the first "celebs" to be granted an honorary degree by Sussex.
16
Anita Roddick – July 1988
Born in Littlehampton, Anita Roddick was best-known as the founder of The Body Shop – a retail brand based on ethical consumerism.
She was also a human rights activist and environmental campaigner. The impact of her legacy was enormous even after her death in 2007; she donated her entire £51 million estate to charities.
17
Harold Pinter – July 1990
Pinter was a famed writer and director of dark comedies such as The Birthday Party but also drama films such as The French Lieutenant's Woman, Sleuth and a screenplay of Franz Kafka's novel The Trial.
He won the Nobel Prize for literature in 2005.
18
Margaret Turner-Warwick – July 1992
Professor Turner-Warwick became the first female president of the Royal College of Physicians.
This followed a distinguished academic and clinical career as a world authority in respiratory medicine, including the publication of more than 200 papers. At one point she was the only woman in the country holding an established chair in medicine.
She died in August 2017.
19
Dirk Bogarde – July 1993
The actor had a substantial post-war film career including roles in The Damned and A Bridge Too Far.
He also wrote six novels between 1980 and 1997. In 1984 he was the first Briton to serve as president of the jury at the Cannes Film Festival.
20
David Frost – July 1994
David Frost came to prominence as host of satirical TV programme That Was The Week That Was back in 1962.
He went on to interview countless high-profile figures for several shows including his long-running morning programme Breakfast With Frost.
He is most famed for his interviews with former US president Richard Nixon interviews, in which the politician for the first time expressed remorse over the Watergate scandal.
21
Harry Kroto – May 1997
A professor who spent much of his career at Sussex, Kroto was a chemist who jointly found out about molecules of carbon taking the form of hollow spheres or tubes. Called fullerenes, the molecules have since been discovered in space and may have provided seeds for life on Earth.
At the time of his honorary degree, Kroto had just shared the 1996 Nobel Prize in Chemistry.
22
Jocelyn Bell Burnell – July 1997
Ever wondered why stars sometimes twinkle in the sky? You could say Jocelyn Bell Burnell found out why.
The revered astrophysicist is best known for her discovery of pulsars — rotating neutron stars that appear to "pulse" since the beam of light they emit can only be seen when it faces Earth.
23
Richard Dawkins – July 2005
Described as "the world's most controversial evolutionary biologist", in the run-up to his honorary degree Professor Dawkins had the vexatious book The God Delusion up his sleeve. Released the following year, it contends a creator or "god" almost certainly doesn't exist and that religion is a "delusion".
24
Shami Chakrabati – July 2008
The British Labour politician was one of the panel members of the Leveson Inquiry into press standards throughout 2011 and 2012, and in April 2016 was invited by Labour leader Jeremy Corbyn to lead an inquiry into alleged anti-semitism in the party.
She was also the director of Liberty, an advocacy group promoting civil liberties and human rights, from 2003 to 2016.
25
Anil Gupta – July 2009
The comedy writer had success with TV shows such as Goodness Gracious Me, The Kumars at No 42, The Office and Citizen Khan.
At his ceremony, Gupta was reunited with Sanjeev Bhaskar, the University's Chancellor. Bhaskar was a prominent character in both Goodness Gracious Me and The Kumars.
26
Stephen Fry – January 2011
Fry is best-known for playing Melchett in the BBC TV series Blackadder, starring Rowan Atkinson and Tony Robinson.
But he has also featured in films such as Wilde (a biography of Oscar Wilde) and V For Vendetta, is the voice of Harry Potter, having narrated all the audio books, and was the face of brain-busting quiz show QI.
27
Jeff Beck – July 2011
The rock guitarist formerly of The Yardbirds, he came fifth in a list of the 100 greatest guitarists by Rolling Stone magazine in 2015.
He is known for his use of experimental sounds and techniques. Although his music has taken him all over the world, Beck has a house in Wadhurst in East Sussex.
28
John Simpson – January 2015
The BBC journalist was awarded for his hard-hitting global news coverage. Simpson had a brush with a Sussex honorary on his very first day as a BBC reporter. Prime minister Harold Wilson, angered by the amateur use of a microphone, punched him in the stomach.
29
Lucy Worsley – July 2015
Already a Sussex alumna, Dr Worsley was honoured 14 years after earning her PhD.
She is best-known for her TV series on British history, particularly from the 1600s onwards, with a focus on societal structures.
She is also joint chief curator at Historic Royal Palaces.
30
Jon Snow – July 2015
No, not the Game of Thrones character but the Channel 4 news presenter since 1989.
Born in Ardingly in West Sussex, Snow started as a Washington correspondent with ITN in 1983.
He has also been heavily involved in a London day centre for homeless people since the end of his student days.
31
Yanis Varoufakis – July 2017
One of the higher-profile honoraries at Sussex's last summer graduation, Varoufakis is an economist and academic who believes strongly in Britain remaining part of the European Union.
One of today's "rockstar" academics, he was also briefly Greek minister of finance from January to July 2015.