Social science research on regenerative medicine referenced in Select Committee inquiry
By: Lynsey Ford
Last updated: Monday, 8 May 2017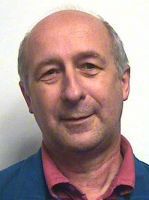 Research from the University of Sussex's Centre for Global Health Policy has been referenced as part of the Science and Technology Select Committee's regenerative medicine inquiry.
The Committee, who are reviewing research, commercialisation and the adoption of regenerative medicine in the NHS, have released a report which includes research conducted by Professor Alex Faulkner, who researches the sociology of biomedicine and healthcare policy at Sussex.
Professor Faulkner's work, which is part of the Economic and Social Research Council's REGenableMED research, claims vital infrastructural changes are needed for the NHS to benefit from regenerative medicine.
The research team has published a set of policy briefings and also claim the following, cited in the report:
Regenerative medicine products are complex, so regulation needs to be as clear as possible for producers.
There's a need to know more about local commissioning of health services or policies for local populations which already may include regenerative medicine techniques or products (for example for knee cartilage surgery).
The NHS Executive does not give high priority to regenerative medicine in its current main strategies.
The National Institute for Health and Care Excellence should explore the application of their decision-aid methods to a wider range of types of regenerative medicine products.
Professor Faulkner said: "Regenerative medicine promises to revolutionise healthcare, providing care for previously unmet patient needs and even 'incurable' genetic conditions, but so far the technical and commercial challenges have proved daunting.
"Only small numbers of patients are actually benefiting and high levels of government investment have been needed.
"Our ESRC REGenableMED research has revealed a range of different possible routes to adoption of these innovations through the regulatory maze and into healthcare practice, while maintaining safety and with flexible approaches to covering costs."
Following the recent inquiry, the Science and Technology Committee are now warning that the NHS's Personalised Medicine strategy should explicitly support regenerative medicine. The Committee is now urging the Government to align its approach on regenerative medicine to the results of its Accelerated Access Review and Industrial Strategy.