Schoolkids 'graduate' from University of Sussex
By: James Hakner
Last updated: Thursday, 4 May 2017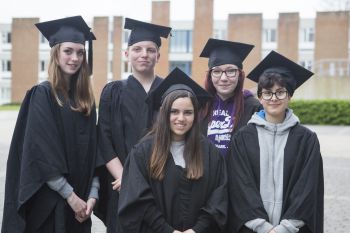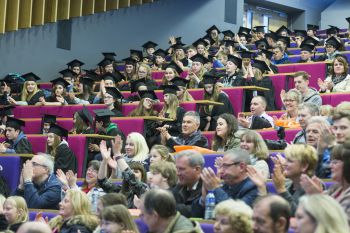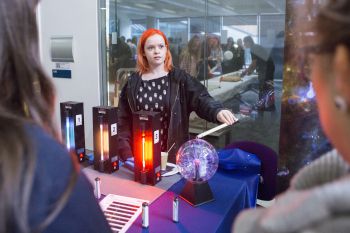 Nearly 300 schoolchildren from across Sussex donned gowns and mortarboards this week as they graduated from a unique programme at the University of Sussex.
The Year 8 and 9 pupils from eight local schools have just completed a six-month programme designed to give them a taste of university life and guide them towards a bright future.
Making Choices is designed specifically for 12-14 year olds from groups under-represented in higher education, often those who would be the first in their family to ever attend University.
The programme has seen the youngsters building robots, staging mock court trials, making adverts, and using DNA to solve pretend crimes.
It is believed to be one of the UK's most comprehensive programmes of its kind for this young age group, who are yet to choose their GCSEs.
Gino Graziano, Joint Head of Widening Participation at the University of Sussex, said: "This is such a crucial time for these young people as they begin to make life choices that affect their future.
"By showing them what being a university student is really like, we hope it helps them, their parents and their teachers make those choices together.
"Of course not every young person wants to go to university but we're passionate about making sure that every young person feels like they can."
The Making Choices programme has been a huge success. Of 95 parents surveyed last year, every single one said that the programme had encouraged them to think that university is an option for their young person, while 96 per cent said that they hoped their young person would attend university.
One parent said: "I am now fully aware of all the different courses that are available for my child, and that there are so many to choose from to give her an amazing career/future."
Following an expansion of the programme, pupils from eight local schools have been taking part this year:
St Catherine's College, The Eastbourne Academy and Ratton School in Eastbourne
Claverham Community College in Battle
Felpham Community College in Bognor Regis
Robertsbridge Community College
Shoreham Academy
and Varndean School in Brighton
New for this year, the pupils have each been matched with potential 'ideal' careers by using special software licensed by the University. The personalised reports also show them the subjects they need to study to follow that path.
The graduation ceremonies took place on Tuesday 2 May and Wednesday 3 May in the University's flagship Jubilee lecture theatre.
Following the graduations, Rachel Johnson from Shoreham Academy said: "The Making Choices programme was amazing again this year, and I know our students have benefited from it very much. I wish you could have been a fly on the wall on our coach on the way home. The conversations between the students and their parents were wonderful! I think half the parents want to go to university themselves now!"
The University of Sussex invests millions of pounds a year on widening participation activities and scholarships. This commitment to social mobility is clearly working – 90 per cent of Sussex graduates in 2015 who were First-Generation Scholars are now employed in graduate-level employment or postgraduate study.