Sussex neuroscientist works with rap artist to create "Rap Guide to Consciousness"
By: James Hakner
Last updated: Wednesday, 3 May 2017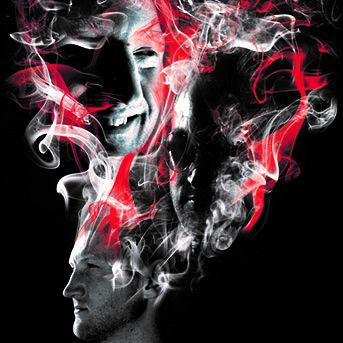 The research frontiers of consciousness science find an unusual outlet in an exciting new Rap Guide to Consciousness, premiering at this year's Brighton Fringe Festival.
Professor Anil Seth, Co-Director of the Sackler Centre for Consciousness Science at the University of Sussex, has teamed up with New York-based 'peer-reviewed rapper' Baba Brinkman, to explore the latest findings from the neuroscience and cognitive psychology of subjective experience.
What is it like to be a baby? We might have to take LSD to find out. What is it like to be an octopus? Imagine most of your brain was actually built into your fingertips. What is it like to be a rapper kicking some of the world's most complex lyrics for amused fringe audiences? Surreal.
In this new production, Baba brings his signature mix of rap comedy storytelling to the how and why behind your thoughts and perceptions. Mixing cutting-edge research with lyrical performance and projected visuals, Baba takes you through the twists and turns of the only organ it's better to donate than receive: the human brain. Discover how the various subsystems of your brain come together to create your own rich experience of the world, including the sights and sounds of a scientifically peer-reviewed rapper dropping knowledge.
The result is a truly mind-blowing multimedia hip-hop theatre performance – the perfect meta-medium through which to communicate the dazzling science of consciousness.
Baba comments: "This topic is endlessly fascinating because it underlies everything we do pretty much all the time, which is probably why it remains one of the toughest ideas to get your head around. The first challenge with this show is just to get people to accept the (scientifically uncontroversial) idea that their brains and minds are actually the same thing viewed from different angles. But that's just the starting point, after that the details get truly amazing."
Baba Brinkman is a Canadian rap artist and award-winning playwright, best known for his "Rap Guide" series of plays and albums. Baba has toured the world and enjoyed successful runs at the Edinburgh Fringe Festival and off-Broadway in New York. The Rap Guide to Religion was nominated for a 2015 Drama Desk Award for "Unique Theatrical Experience" and The Rap Guide to Evolution ("Astonishing and brilliant" NY Times), won a Scotsman Fringe First Award and a Drama Desk Award nomination for "Outstanding Solo Performance". The Rap Guide to Climate Chaos premiered in Edinburgh in 2015, followed by a six-month off-Broadway run in 2016.
Baba is also a pioneer in the genre of "lit-hop" or literary hip-hop, known for his adaptations of The Canterbury Tales, Beowulf, and Gilgamesh. He is a recent recipient of the National Center for Science Education's "Friend of Darwin Award" for his efforts to improve the public understanding of evolutionary biology.
Anil Seth is an internationally renowned researcher into the biological basis of consciousness, with more than 100 (peer-reviewed!) academic journal papers on the subject. Alongside science he is equally committed to innovative public communication. A Wellcome Trust Engagement Fellow (from 2016) and the 2017 British Science Association President (Psychology), Professor Seth has co-conceived and consulted on many science-art projects including drama (Donmar Warehouse), dance (Siobhan Davies dance company), and the visual arts (with artist Lindsay Seers). He has also given popular public talks on consciousness at the Royal Institution (Friday Discourse) and at the main TED conference in Vancouver. He is a regular presence in print and on the radio and is the recipient of awards including the BBC Audio Award for Best Single Drama (for 'The Sky is Wider') and the Royal Society Young People's Book Prize (for EyeBenders). This is his first venture into rap.
Professor Seth said: "There is nothing more familiar, and at the same time more mysterious than consciousness, but research is finally starting to shed light on this most central aspect of human existence. Modern neuroscience can be incredibly arcane and complex, posing challenges to us as public communicators.
"It's been a real pleasure and privilege to work with Baba on this project over the last year. I never thought I'd get involved with a rap artist – but hearing Baba perform his 'peer reviewed' breakdowns of other scientific topics I realized here was an opportunity not to be missed."
Following a workshop with neuroscience students and Sackler Centre lab members at the University of Sussex's Attenborough Centre on 5 May, The Rap Guide to Consciousness will be at the Warren Theatre for four nights from 7 May as part of the Brighton Fringe. It will then move to the Edinburgh Fringe in August for a full run at the Assembly George Square Theatre.
Further information: https://www.otherplacebrighton.co.uk/3137/rap-guide-to-consciousness