Modernist exhibition gets royal seal of approval
By: Patrick Reed
Last updated: Thursday, 9 February 2017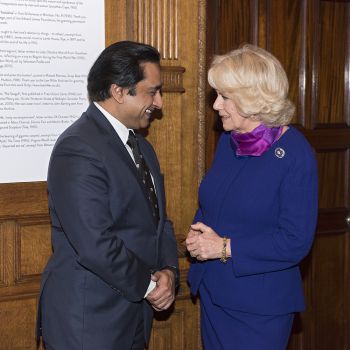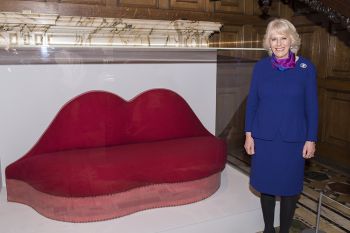 A major exhibition charting the influence of modernism across Sussex received the seal of approval from the Duchess of Cornwall in a visit to Two Temple Place in London yesterday (7 February).
The Duchess attended in her capacity as patron of Charleston Trust and honorary president of the Ditchling Museum of Art & Craft, both of which are partners in the exhibition curated by University of Sussex English literature academic Dr Hope Wolf.
The Duchess met Chancellor Sanjeev Bhaskar to discuss the finer points of the work on show, consisting of over 120 works of art (including art, photography, sculpture and literature) that show how the modernist movement first took root in Sussex.
The Duchess also attempted to make an origami tulip with children from Ditchling Primary School, who were also on a trip to the exhibition, and even bought a lamp, lampshade and milk jug from the exhibition shop.
Notable work by modernist icons in the exhibition includes a Henry Moore statue that once stood in Farley Farm garden; the famous 'Mae West Lips Sofa' co-designed by the legendary Salvador Dali and West Dean patron of the Surrealists, Edward James; art and craft objects made by Eric Gill and David Jones at Ditchling; and paintings and decorations by famous Bloomsbury Group members Vanessa Bell and Duncan Grant.
Sussex Modernism: Retreat & Rebellion is at Two Temple Place in London until 23 April and is free to attend. More information, images and videos on the exhibition can be found here.