University of Sussex world leading in eight subjects
By: James Hakner
Last updated: Thursday, 24 March 2016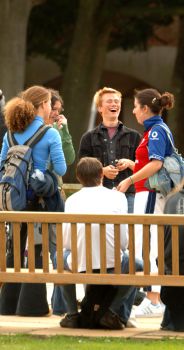 The University of Sussex is in the world's top 100 universities for eight subjects, a new international ranking has revealed.
The QS University World Rankings by Subject, published today (Tuesday 22 March 2016), looked at more than 4,000 universities to find the global powerhouses in 42 individual subject areas.
Sussex is second only to Harvard – and top in the UK and Europe - for development studies, and is 42nd worldwide for the study of anthropology.
Deputy Vice-Chancellor Professor Clare Mackie said: "To have eight subjects ranked in the top 100 worldwide is a phenomenal achievement for the University of Sussex. These results reflect the international standing of the University and the quality of the teaching and experience we offer."
Professor Andrea Cornwall, Head of the School of Global Studies said: "I'm delighted to see Global Studies - Anthropology, Geography, International Development and International Relations - in the top 100.
Six other subjects at Sussex are ranked in the global top 100:
Communication & Media Studies
English Language and Literature
Geography
History
Politics and International Studies
Sociology
The rankings are published on Top Universities.