Economist's "outstandingly written" book on state-led innovation wins major German prize
By: James Hakner
Last updated: Monday, 22 February 2016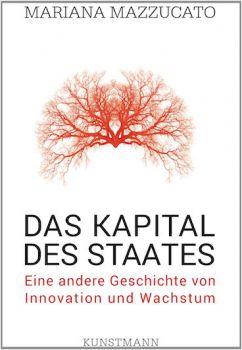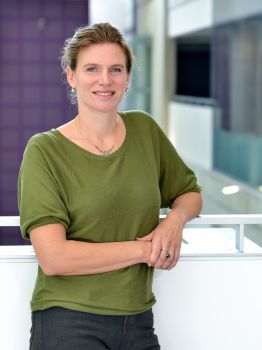 University of Sussex economist, Mariana Mazzucato, will be awarded a major German prize in Berlin today (Monday 22 February) in a ceremony with Vice-Chancellor Sigmar Gabriel, for her book championing the role of the state in driving innovation.
The judges praised SPRU Professor Mazzucato's "outstandingly written" Das Kapital des Staates (Kunstmann, 2014) (originally published in English as The Entrepreneurial State: debunking public vs. private sector myths).
The award – Hans-Matthöfer-Preis – is given by the German think tank, Friedrich Ebert Stiftung and will be presented in a ceremony with Sigmar Gabriel, German Vice-Chancellor, Federal Minister for Economics & Energy & Chairman of the Social Democratic Party.
The jury was impressed by Mazzucato's "repositioning of the state as an actor in innovation and growth processes."
They added: "With solid facts and thorough research, she dispels the myths that have led to the state being assigned a purely passive role in the innovation process. The book is outstandingly written, and opens its subject to a non-specialist audience."
The ceremony will be streamed live on the Friedrich Ebert Stiftung website.
Mazzucato holds the prestigious RM Philips Chair in the Economics of Innovation in the Science Policy Research Unit (SPRU) at the University of Sussex. She is winner of the 2014 New Statesman SPERI Prize in Political Economy. Das Kapital des Staates was shortlisted for the 2014 German Wirtschaftsbuchpreis and in 2013 the New Republic called her one of the '3 most important thinkers about innovation'. Her book, The Entrepreneurial State: debunking public vs. private sector myths, has been translated into Portuguese, Spanish, Greek, Italian and Dutch. A new US edition – featuring a new introduction – was published in 2015 and the book is forthcoming in Polish, Chinese, Japanese and Korean.