Lord Attenborough's unseen film and theatre treasures find a home at University of Sussex
By: James Hakner
Last updated: Thursday, 24 September 2015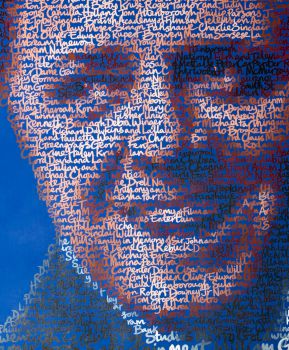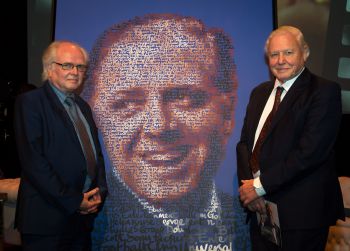 The University of Sussex is to become the home for Lord Richard Attenborough's extensive archive of personal and work papers related to the many years the Oscar-winning director spent in the film and theatre industry.
The archive has been initially loaned by the Attenborough family and then will be given a permanent home at the University, based just outside Brighton.
The collection comprises thousands of items from Lord Attenborough's working life, including correspondence, personal letters, film scripts, photographs and posters, as well as his personal working files, including budgets, casts lists and marketing material, relating to all of the major films that he directed. The University will undertake to make the archive publicly accessible, guaranteeing a lasting legacy to the work of Lord Attenborough.
Until recently, the archive had been stored in the Attenborough family home in London. The family is keen to ensure the collection is preserved in a place that was important to Lord Attenborough, who was Chancellor of the University for ten years and who had an association with the University for almost 40 years.
Michael Attenborough CBE, Lord Attenborough's son and a theatre and artistic director himself, said: "I felt my father would have been so thrilled to know that his work will live on in this way and provide many generations to come with an insight into his thinking and the cultural and social impact of his work. As my dad, my late sister and I had a close connection with the University, it is fitting that his personal papers will come to rest in a place that will ensure his legacy is upheld with genuine care and internationally recognised expertise."
Professor Michael Farthing, Vice Chancellor of the University of Sussex, said: "We are hugely honoured to be chosen to house this prestigious and historically important archive of Lord Attenborough's work. The collection will not only be of significant benefit to the academic activities of staff and students at Sussex, but will provide a valuable opportunity to ensure that as wide an audience as possible gets access to this rich material."
The archive announcement was made by Michael Attenborough at an event hosted by the University to pay tribute to and unveil a new portrait of the internationally acclaimed actor and director.
The innovative portrait, created by artist Mike Edwards, is made up of the hand-painted names of the donors who have given to the University to help with the restoration of the Attenborough Centre for the Creative Arts based on the University campus.
Donors include Hollywood actors Denzel Washington, Robert Downey Junior and Michael Douglas, film directors Steven Spielberg, Sir Ridley Scott and Martin Scorsese, as well as doyens of the British film and entertainment industry, including Dame Maggie Smith, Sir Anthony Hopkins, Lord Julian Fellows, Sir Ben Kingsley, Sir Kenneth Branagh, Sir Tom Stoppard, Peter Brook, Sir Richard Eyre and Lord Puttnam.