Sussex builds links with China and Hong Kong
Posted on behalf of: University of Sussex
Last updated: Friday, 22 March 2013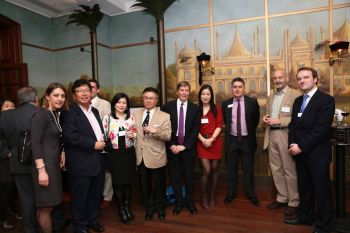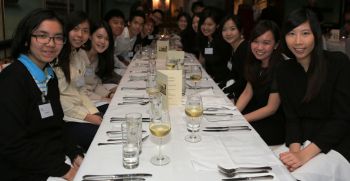 Professor Daniel Hough, Director of the Sussex Centre for the Study of Corruption (SCSC), led a round-table event in Beijing last week that touched on issues ranging from the 2008-09 UK MPs' expenses scandal to Chinese Premier Xi Jinping's current anti-corruption drive.
The round table, which took place at the British ambassador's residence on 11 March, was the keynote event during a week-long visit to China and Hong Kong by Sussex academics with colleagues from Student Recruitment Services and Development and Alumni Relations.
Professor Hough was joined on the panel by Professor He Jiahong, Professor of Evidence Law at Beijing's Renmin University, which is one of Sussex's key partner institutions in China. (Others include Peking University, Nanjing University and the National Academy of Chinese Theatre Arts.)
The development of these institutional partnerships is one of the reasons for the considerable growth in the number of Chinese students at Sussex in the last three years.
The profile of Sussex in China has been raised further by the appointment in January of a Sussex China project officer, Amy Pan, working for the University from the China Britain Business Council Offices in Beijing.
Sussex now has more than 2,000 alumni in China and Hong Kong – and the Vice-Chancellor, Professor Michael Farthing, took the opportunity during last week's trip to visit one of the University's former students, successful property developer Zhang Xin, at the Beijing offices of her company, SOHO China.
From Beijing, the Vice-Chancellor moved on with colleagues to Hong Kong, where he attended the Asia-Pacific Association for International Education conference (APAIE), the key conference for leading research universities in the region. The week culminated on 15 March, when he hosted an alumni reception in Kowloon.
The student intake from the region has doubled over the past three years and Sussex now has more than 250 undergraduates and postgraduates from Hong Kong.
Speaking in Beijing, the Vice-Chancellor said: "As a university, we have always been very proud of our strong relationship with China and Hong Kong, dating back several decades, and we are pleased to say that the Chinese community within Sussex has never been as strong as it is today."
But the University is also very keen to encourage more Sussex students to make the journey in the opposite direction, through student exchanges and at summer schools. (Since 2012, Sussex undergraduates have been able to learn Mandarin Chinese from scratch.)
In 2013, three places will be available for Sussex students at Renmin University International Summer School and three places at the Chinese University of Hong Kong Summer School.
The Vice-Chancellor said: "By 2020, we hope that that there will be as many study abroad partnerships with Chinese universities as there are currently with US institutions."
If you'd like to leave a comment, enter your ITS username, password, and your comment. The comment may need approval before it is displayed, so don't expect your comment to appear right away.
By submitting a comment you are agreeing to the Acceptable Use Policy.