Alumni news
A fiesta of Active Learning!
By: Wendy Garnham
Last updated: Thursday, 11 May 2023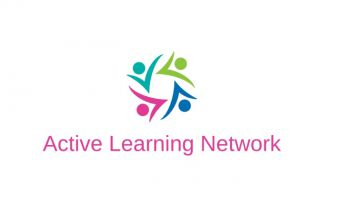 The 3rd Annual Global Festival of Active Learning took place online, from 24-28 April with breakfast and supper slots running each weekday to promote access for all, no matter where people were joining from. The festival attracted participation from individuals across five different continents and included interactive workshops, provocations and asynchronous activities encouraging participants to try out ideas, share good practice and most of all to have fun with active pedagogical approaches.
The contributions this year demonstrated the potential of active learning to elevate engagement across a range of disciplines, from law, to medicine, to business as well as exploring the use of technological tools such as Seppo, SpatialChat and H5P. There was an opportunity to think about how getting involved in activities hosted by the Active Learning Network might map onto the Professional Standards Framework as well as a chance to engage with the idea of human flourishing within the learning space.
For the first time in the Active Learning Network's history, we were particularly pleased to welcome network members based in Somaliland, Africa, to deliver an inspirational workshop looking at the challenges of delivering active learning given limited resources and space. Despite very different cultural influences, the difficulties often encountered were identified as being similar across continents, leading to a rich discussion of how to overcome these barriers.
The rise of ChatGPT into assessment development was a prominent theme with some innovative ideas from network members in Greece about how we might embrace this technology rather than avoid it. Indeed, in some of the asynchronous activity "tents", participants were encouraged to try out using some of the more recent AI developments to create images and even poetry!
The feedback from the festival pointed to the value of this event not just for individuals but in bringing together a collaborative network of individuals to look at new ways of injecting our learning with fun and positivity.
"Thank you for putting on a fabulous and insightful programme"
"I have thoroughly enjoyed the reflective, creative aspect you have provided...lots of terrific choice!"
If you did miss this event, there is another chance for you to get involved as the 8 annual Active Learning Network conference is due to take place on 20 July. Of if you can't make that, do keep an eye on our website for details of our next CPD course which will take place on 10, 17 and 24 October from 10-11.30am each day. We will be focusing on active learning for assessment.
Do see the ALN website for more details: http://activelearningnetwork.com.