News
Find out about the latest sustainability news at the University of Sussex.
University celebrates inaugural Pitch for the Planet event
By: Tom Walters
Last updated: Tuesday, 18 January 2022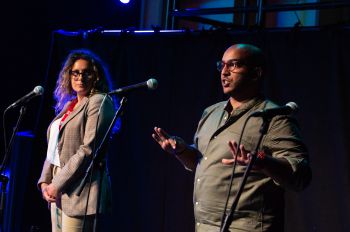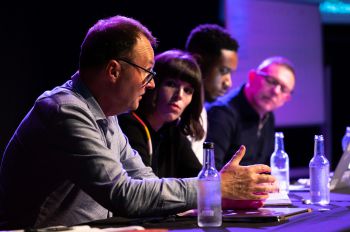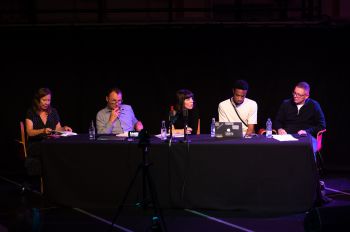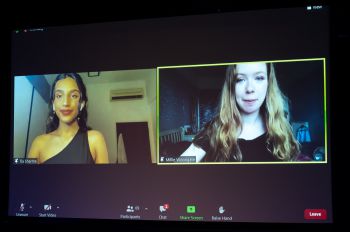 As part of the University's Sustainable Sussex strategy, the inaugural Pitch for the Planet event was held yesterday (27 July).
Taking place in the Attenborough Centre for the Creative Arts, the event was hosted by The Independent's Climate Change Correspondent, Daisy Dunne and watched by a live and online audience.
In all, eight shortlisted students vied for a share of a £20,000 cash prize (sponsored by the Higher Education Innovation Fund) to realise their vision of a sustainable project, that will be implemented on campus in the next academic year.
Students put forward innovative ideas including proposals for vertical gardens which significantly reduced water usage, sustainable fashion events and an organic food waste system which provided protein-rich food supplies to local food producers.
The proposals were delivered to a panel of judges comprising of:
Ella Daish – founder of an award-winning campaign to remove plastic from menstrual products
Cemal Ezel - founder and CEO at multi-award-winning social enterprise Change Please which trains people who are homeless to be baristas.
Darren Tenkorang – University of Sussex Business School graduate and founder and CEO at tech-enabled mobile barbershop TRIM-IT. He was named Brighton entrepreneur of the year in 2016.
Adam Tickell - Vice Chancellor, University of Sussex
Kelly Coate - Pro-Vice Chancellor – Education and Students, University of Sussex
In the end, the panel chose four ideas, all of whom would receive a proportion of the £20,000 financial support available. They were:
Younes Labbar, Marisol Delgado, Leyla Khademibami, Stefania Pappalardo, Rei Hirayama, Zoe Hua – Sustainable Gamification: gamifying sustainability on campus through a new sustainable behaviour change app
Pavel Ivanov and team – BioChar: capturing and storing carbon from the atmosphere in a new bio char fertiliser, which can then be sold to local farmers to grow lower carbon food
Tia Sharma & Millie Woodgate – Sustainable fashion: upcycling secondhand clothing into next years' fashion essentials and contributing to textile recycling
Rhian Barber – Hydroponic fishtanks: growing and selling fresh produce without the need from soil – through the use of hydroponic fish tanks
Adam Tickell said: "We heard from eight really great projects and we would like to back everything. It really is an impossible task to judge between these really outstanding ideas. For those projects that we're not able to support financially at this stage, we will make sure they get access to support to help them to develop their ideas further."
At the culmination of the event Adam Tickell also announced the University has agreed a new partnership with environmental charity Surfers Against Sewage (SAS). An announcement that underlines plans to become one of the world's most sustainable universities.
As the University's first preferred charity partner of the year, SAS is set to benefit from a number of fundraising and environmental projects carried out by staff and students over the next year.
Staff and students are set to take part in local beach and river cleans as part of the agreement while the University campus will host awareness raising events on sustainability issues.
The University has committed to increasing staff and student volunteering as part of its ambitious Sustainable Sussex strategy which seeks to create the UK's most biodiverse campus and achieve a net zero carbon footprint for all University operations within 15 years.
Staff and students will soon be consulted on other sustainability-focused charities and good causes they would like to see the University support over the coming 12 months.
Emma Cowley, Corporate Partnerships Officer at Surfers Against Sewage, said: "It's amazing to have the University of Sussex choose Surfers Against Sewage as their chosen charity of the year. They've got some incredible sustainability goals for this year and beyond, and we're really looking forward to working with them.

"Sussex is a great partner for SAS, as not only are they helping to spread the SAS message, they will also start to make huge waves with their environmental strategies and, in turn, become an inspiration for other universities to follow suit. They're daring to be different and we're very excited to partner with them this year."
If you are a student or a member of staff and would to become a Sustainability Champion then please check out our Sussex Sustainability pages to get involved.