Latest staff news
Welcome back to campus update
By: Maria Balboa Carbon
Last updated: Friday, 10 September 2021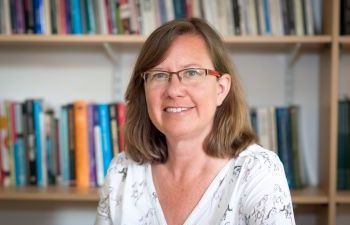 Today, 10 September, Kelly Coate Pro Vice-Chancellor for Education and Students emailed all students. You can read the message in full below:
Dear students,

In this update you can find about:
Registration and re-registration
Preparing for arrival
Arriving late
Covid-19 test centre on campus
Face coverings on campus
Get involved


Registration and re-registration
We would like to remind all new and continuing students to complete the registration process as soon as they can. Check the registration screens and guidance on the process for advice. All students must complete the registration process, and if you are Student Loan Company funded it's important to remember that any payments you may be expecting cannot be released until you have registered/re-registered with the University.


Preparing for arrival
With Welcome Week just around the corner, it's time to start preparing for the new academic year if you haven't already. To help you, there's plenty of easy to find advice and information on the Student Hub. It's regularly updated, so make it the first place to go if you need information and guidance.
Also if you haven't started the Get Ready programme yet, you still have time – we've created a series of activities to help you make the most of your time at Sussex. I hope you enjoy them!
If you are starting a PhD this year, our New Doctoral Researchers pages have all the information you need to make a great start on your doctorate.


Arriving late
This year most of our teaching will be in person, and we expect all students to arrive on campus as soon as possible. However, we understand that there might be circumstances preventing you from arriving in time for the beginning of term. If that applies to you, you can let us know via the registration process. Your School will be in contact to arrange alternatives until you can join us on campus.
If you have an immune-suppressed condition and are unsure when you will be able to arrive, you can contact the Student Support Unit for specialist advice.


Covid-19 test centre on campus
We strongly encourage all students to take regular lateral flow tests to help minimise the spread of Covid-19 and protect everyone in our community.
To make testing even easier, our campus test centre is now open at Level 1 of Bramber House, Monday to Friday, 10am – 2pm, until Friday 1 October – additionally the test centre will open during Welcome Weekend (18-19 September) and you can collect lateral flow home test kits in multiple locations across campus. It's easy to book a Covid-19 test at the centre via this form, and you can find out more information about testing on the Student Hub.


Face coverings on campus
We do expect all students to wear face coverings in crowded and enclosed spaces on campus including all teaching space, and follow the instructions indicated by signage. This is because face coverings can significantly reduce the spread of coronavirus, including reducing transmission by people who have Covid-19 but don't realise it.


Get involved
Finally, meet Emma and find out why she decided to become a Student Connector. There are lots of opportunities for you to make the most out of your time at Sussex, from the Connector Programme to getting an internship or becoming a volunteer. Check the Student Hub and add another dimension to your studies.

With best wishes,

Kelly

Kelly Coate
Pro Vice-Chancellor for Education and Students